The Alchemist Code is a strategic RPG that's free to play on mobile devices. You can grab it from Amazon App store, Google Play or Apple'sApp Store.
The turn-based tactical game is similar to Final Fantasy Tactics and Tactics Ogre and has a fandom summoning feature built into it. In the game the 'gacha system' allows you to summon characters from other titles, build your party with them and use their skills with your strategy.
The Titans are invading
A partnership between Kodansha and gumi Inc now means the meat-hungry Titans are invading. This means collaboration mementoes are now available, for a limited period, for the crossover. These include "Victorious Crimson Arrow" and "I Won't Surrender to the Flames of Vengeance".
The titan invasion brings with it four members of the Scout Regiment and two new The Alchemist Code characters.
Attack on Titan scouts
New The Alchemist Code Units
Collaboration Gear
Unlock a character's Master Abilities with their gear. The items are;
Eren's Basement Key
Reiner's Flare Gun
Levi's Teacup and Handkerchief
Hange's Googles
Mikasa's Scarf
Omni-Directional Mobility Gear
Wings of Freedom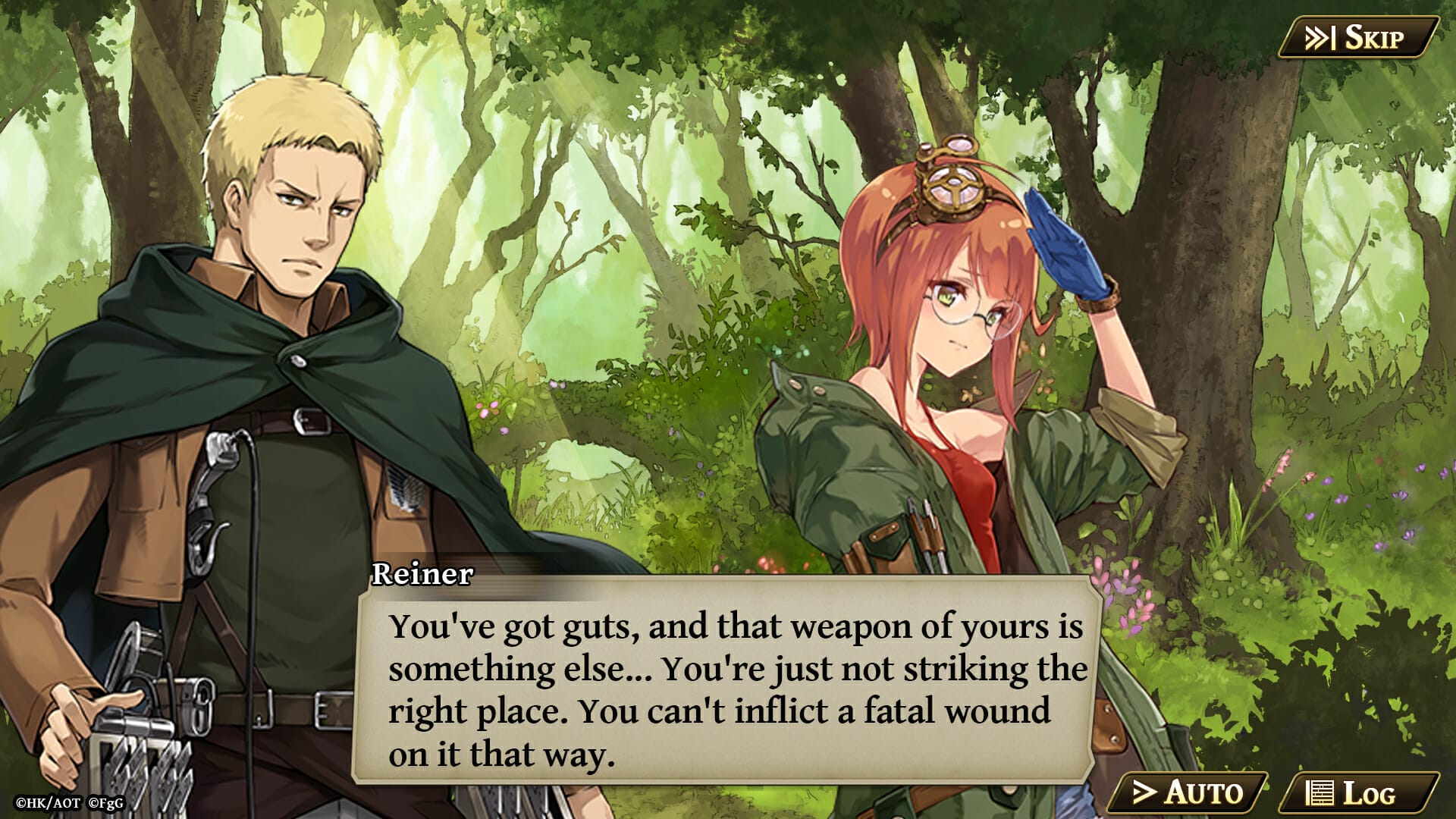 All players will receive Reiner once they completed the first Attack on Titan Collaboration Quest. 
Attack on Titan in The Alchemist Code art
Bud
Eren
Hange
Judith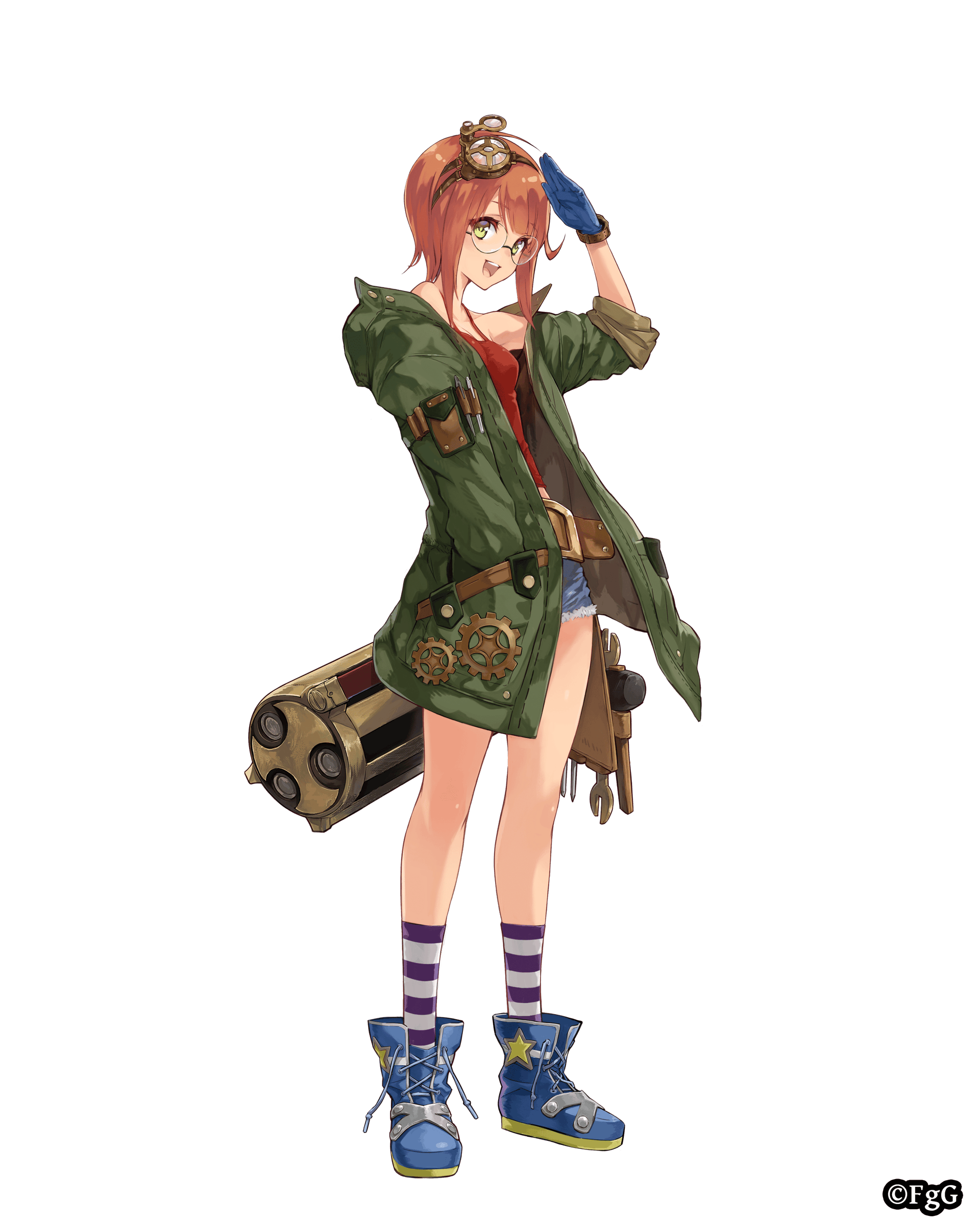 Levi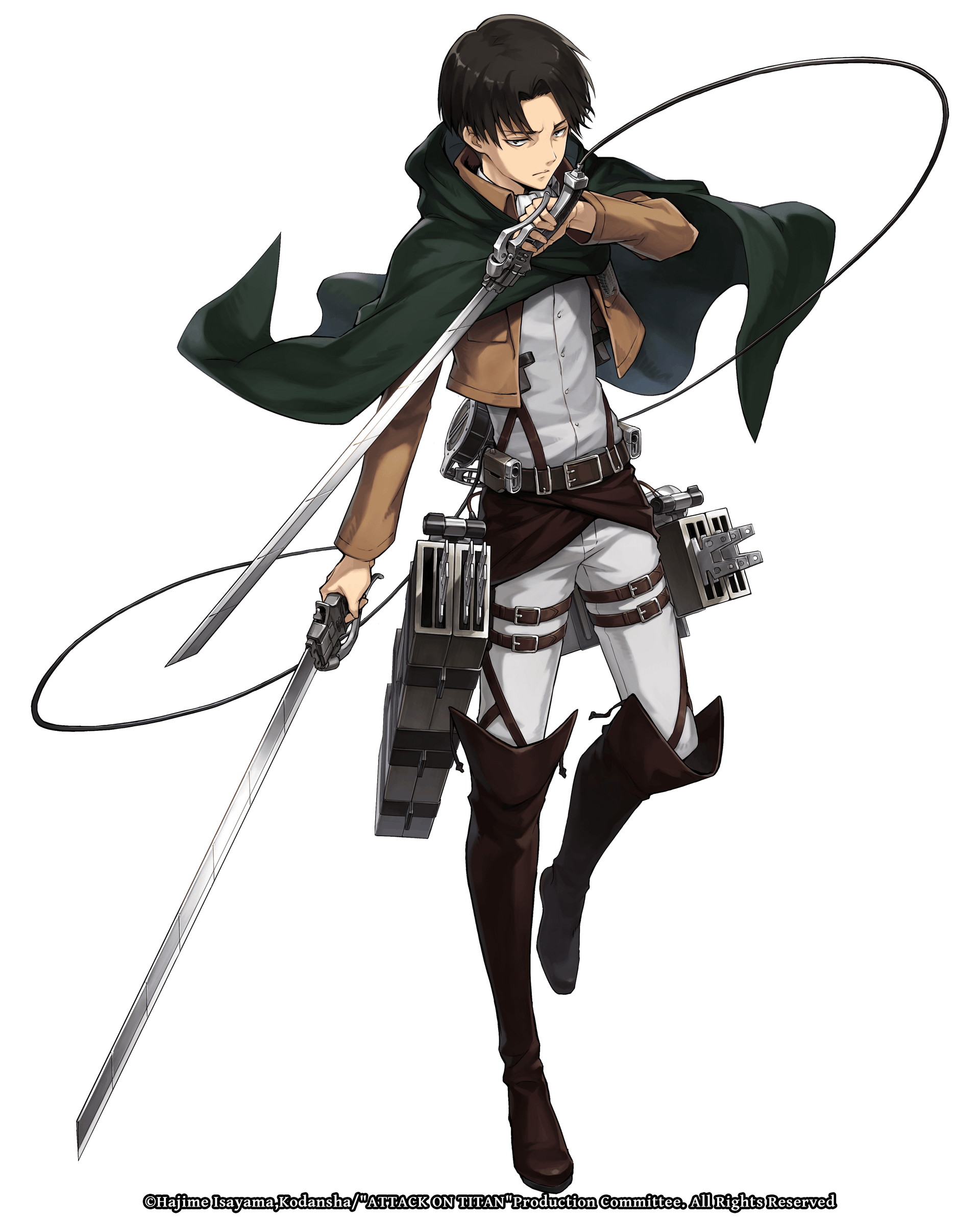 Mikasa
Reiner
Do you play The Alchemist Code? Let us know what you make of the game in the comment section below or zoom over to Geek Native Chat to see what's being said elsewhere on the site.