Do you hate it when careless people bash against your D&D hardbacks? You might have players who put their minis on the covers or even throw dice on the expensive books! Shocking.
The tomes from Wizards of the Coast aren't cheap, and they need to be protected. They need badass protection level 5. Chainmail!
Thankfully, Etsy store Green Mountain Maille can help.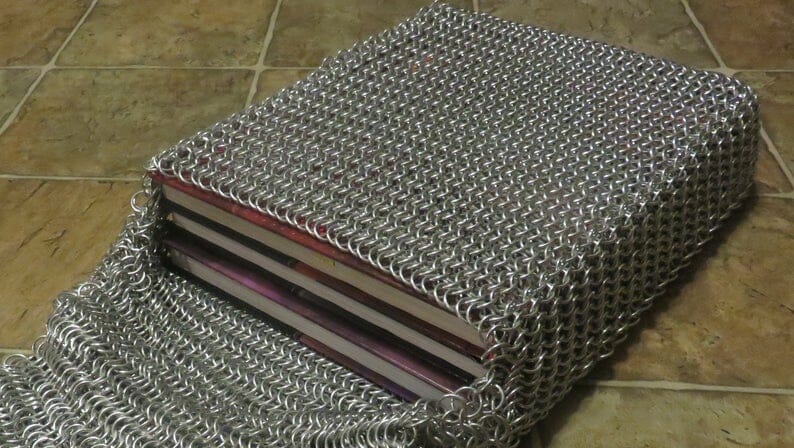 It turns out that handmade chainmail for books isn't cheap. Sadly, the armoured book satchel doesn't ship to many countries either because it's heavy! But if you've a few hundred bucks you might be able to sweep before the single satchel sells out.