To whisk up even more frenzy around Borderlands 3, 2K UK are running a Borderlands competition with the top prize set at £5,000.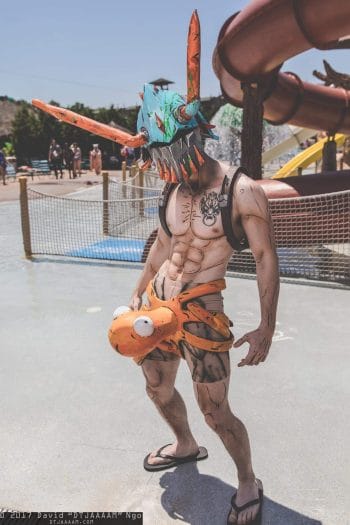 Heats will be held at MCM Comic Con London, Manchester and at Insomnia 65. The winners will then meet at the grand final at EGX 209 in London in October.
To encourage people to try Borderlands 3 cosplay, even though they're not yet played the game, 2K have also put together this gallery of new Borderlands 3 Vault Hunters characters. Some of these are shown at the end of the article.
Second prize is a healthy £1,000 and third place scores £500.
There are 7 pages of rules to enjoy, work out how to register (generally via the local convention's website) and double check. There will be points for Craftmanship, Cel-shading and Character accuracy. Weirdly, 2K have left their old edits visible in the rules document so you can also see the rules they were considering (in maroon and scored out) as well as the actual rules.
It's worth noting that this competition must not disparage 2K not violate trademarks or other intellectual property rights. Do not do a mashup of famous characters if you want to enter this one.
If you make the finals but not the top three then you're still due some Borderlands models, a standard edition of Borderlands 3 and £100.
Hidden away in the rules is the 'wildcard entry period' as another way to make the finals without attending the London, Manchester or Birmingham events. This wildcard entry runs from Monday 26th August to 17th September.
The wildcard entry period is tempting as you can use social media; Instagram or Twitter, with the hashtag #borderlandscosplay and by tagging @2K_UK in the post.
If you enter via social media then you'll still have to make the grand finals.
Borderlands 3 Vault Hunters
Zane
Moze
Fl4k
Amara
Krieg cosplay by NaaiiiledIt and photograph David Ngo.