In the battle to come up with interesting content in order to win our attention a company called Vivid Doors has unleashed some photoshop magic to examine what the signs that hang over the front door of ye olde British pubs might look if they had been named by geeks.
That's a curveball of an idea, but it turns out to be pretty fun. So, let's take a look.
Game of Thrones
Game of Thrones is so important to the geek zeitgeist it gets two entries in the chart. Don't they know only one pub sign can dang from the iron spike?
The Three Crowns
The Ned's Head
(Geek Native disclaimer: it's prevalent for pubs to be named after heads in the UK; generally of Kings and Queens.)
Jaws
Geek Native HQ is based here in the coastal capital of Scotland. Barely a few miles from this keyboard are pubs so old that they were once used by smugglers. Let's see what the geeky alternative pub name might be for this iconic shark horror.
The Fisherman's Tale
E.T.
In today's hyperconnected world, if you're staying later than expected in the pub, then there's no excuse not to phone home…
The Moon the Bicycle
Star Wars
Have you tried the local ale? There are the light ales and the dark.
The Crossed Sabers
Lord of the Rings
This is undoubtedly an important set of books for any geeky pub. Key scenes in Lord of the Rings and the Hobbit were set in or near taverns.
The Golden Ring
Winnie the Pooh
If only we could somehow merge Game of Thrones into a family-safe set of books… oh, I know, how about Pooh designed as a heraldic sigil?
The Hunney Pot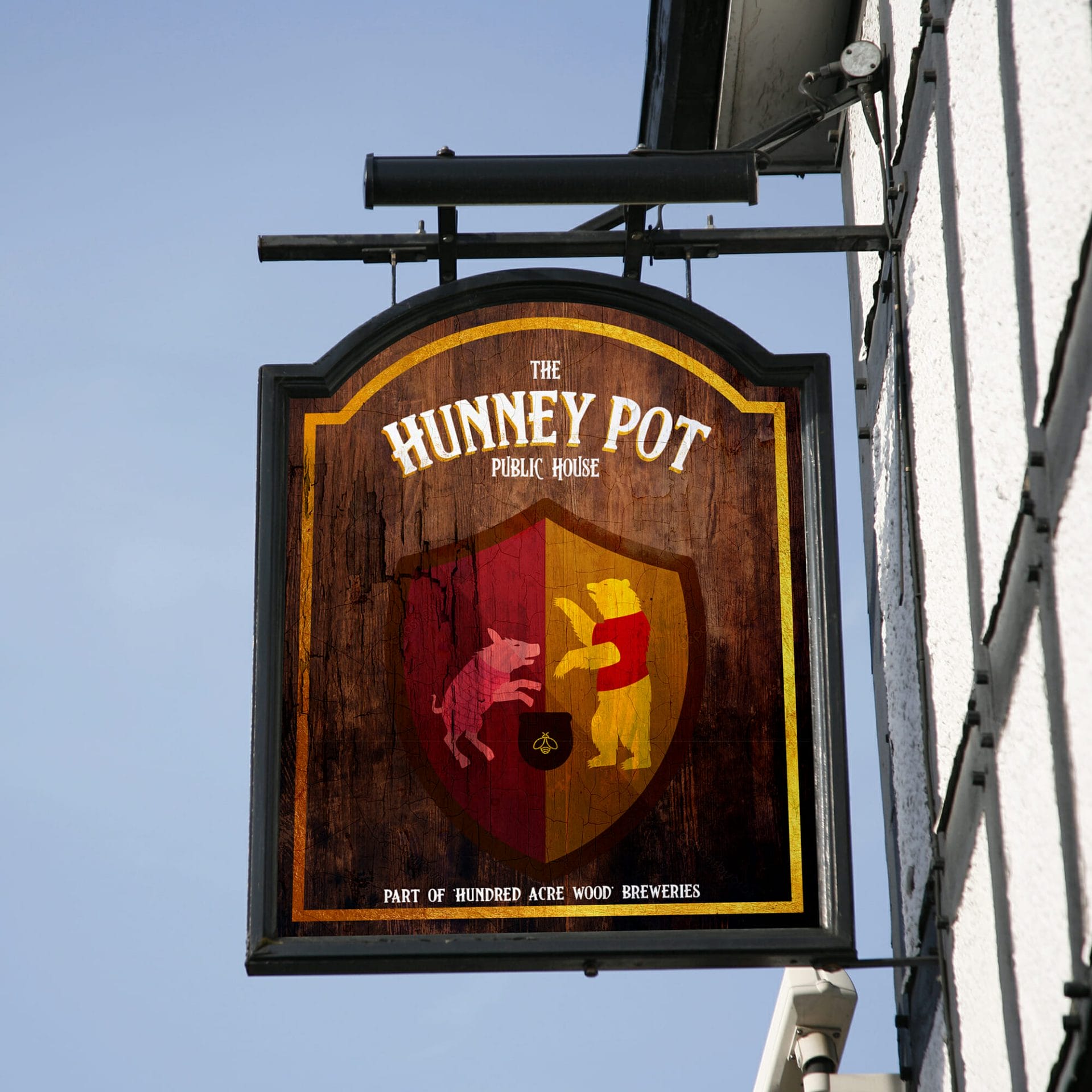 You can read Vivid Door's own blog post on these quirky signs for traditional pubs and discover their own logic. Which of the seven would you drink at?