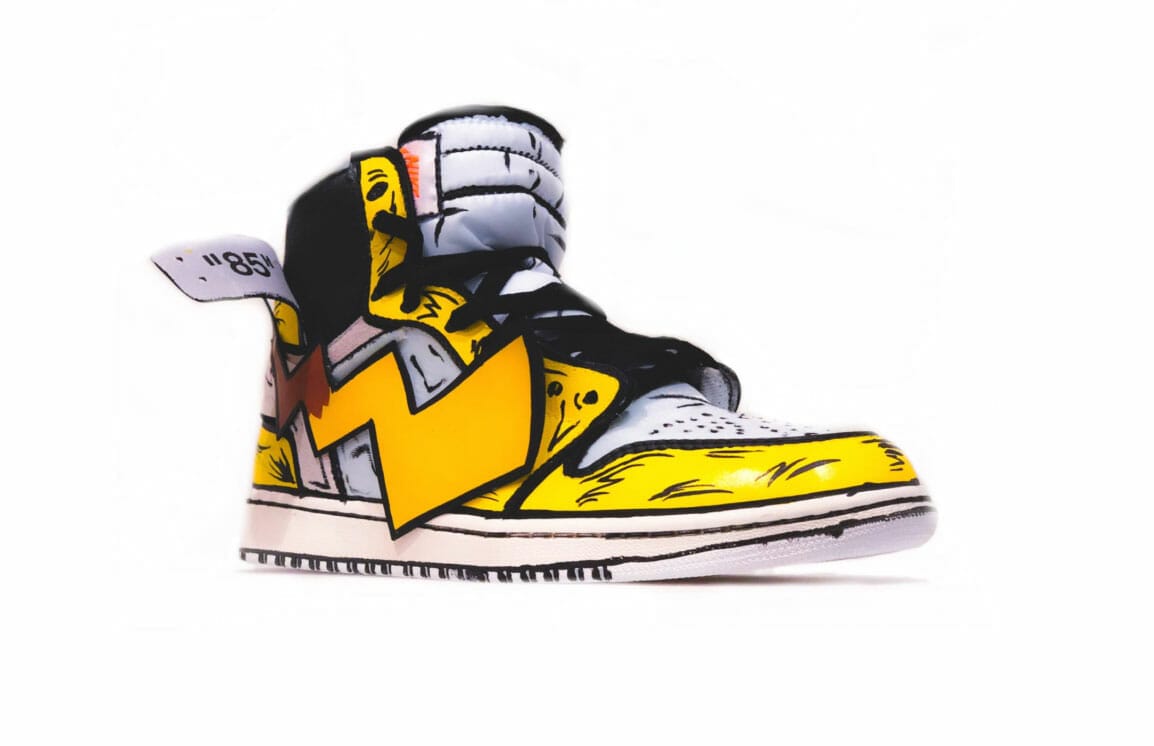 Shoe designer Stomping Grounds has been showing off some Pikachu Air Jordans on their Instagram.
Why? These electric yellow shoes were commissioned by "Kong: Skull Island" director Jordan Vogt-Roberts who needed something to wear for the premiere of Detective Pikachu. The original trainers are a pair of Off-White Jordan 1 which mean little to this blogger, but press coverage of the sneakers suggest that they're costly.
Stomping Grounds' Etsy store currently has some Off White Spidey, Broly and Goku sneakers selling for about £435.