Gegenschein Games' Monsterpunk RPG has met its Kickstarter goal in just four hours. Now, goal gaming is pretty common, so let's look at more meaningful stats: nearly $6,000 pledged on a $1,000 goal at the time of writing. There are still 12 more days to go and well over 200 backers.
You can follow the progress yourself at the campaign page and can download the beta version of the rules, for now, below.
There's no video pitch for the RPG. Instead, Gegenschein Games begins with the image that may or may not be the game's front cover illustration and then slides into a different illustrative style later on. The RPG's interior art looks much brighter, more cartoon/anime in nature, suggesting much bolder and less nuanced action.
It's a post-apocalyptic RPG about people becoming monsters. PCs are those who have made life-binding packs with magical creatures to survive in this dangerous world. Devilman and Drakengard are cited as inspiration, so the anime style of the internal art feels appropriate.
This future is a world where, at best, humans are subordinates and, at worst, food. The power the PCs have isn't easy to control and risks turning them into the very monsters they're trying to fight back against.
You can download the beta rules here.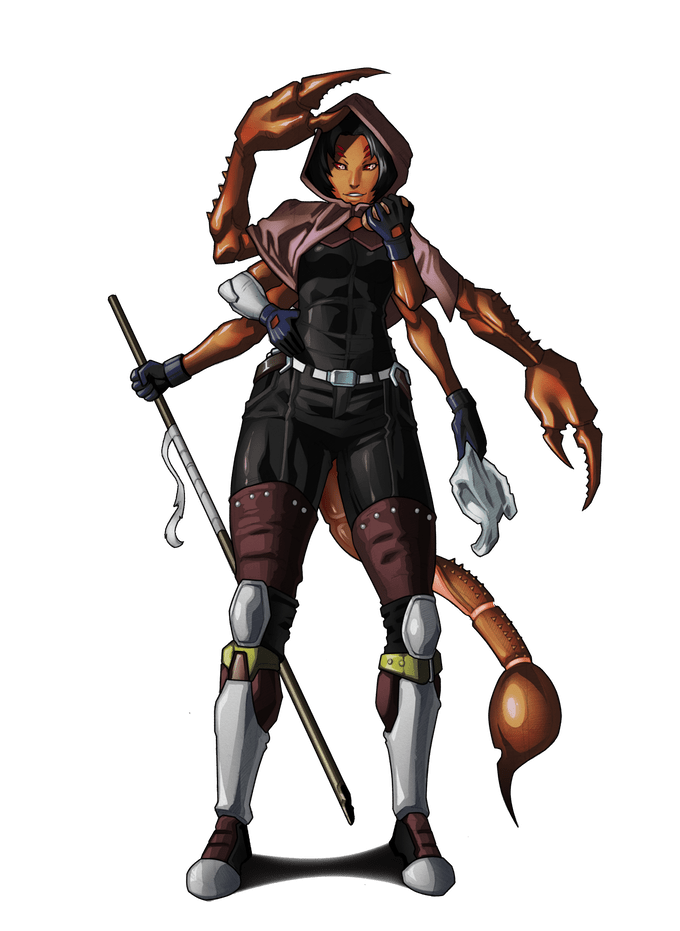 The presence of beta rules is important. These are what has helped convince well over 200 backers that Monsterpunk isn't vaporware and that the game will happen once Gegenschein Games has their pledges.
A pledge of $10 is enough for the PDF and $20 for the softcover. That's good value. To date, most gamers have gone higher still and pledged $30 which ads online character and monster tokens, developer commentary and online tokens.