🐙Sponsored Post paid for by Geek Native. We may earn a commission on sales.
Tomorrow is International Woman's Day and, in the UK, Mother's Day is Sunday the 31st of March (you'll have to wait until May 12th in the States).
We geeks don't need permission from the calendar to do something thoughtful for the women in our lives, or if we identify as female, we certainly don't need to limit feeling good about ourselves to permitted days only. These next few weeks seem like a good excuse to do something especially nice, though.
Yes, sure, you could get mum some flowers, but this year Geek Native is reflecting on the rising number of geek mums, of gaming mums and kick-ass, wolf-riding, fireball throwing, armoured mums.
There are plenty of women who enjoy gaming. Facebook Insights reveals that for every four people who like Geek Native's page one of them is a woman. The story is similar from Google Analytics which estimates that one in five visitors to this site is female. Other sites will be doing even better.
This is great. The theme for International Woman's Day in 2019 is 'Balance for Better', and it certainly feels that the growing number of women in tabletop gaming, for example, are helping boost the hobby. We female RPG celebrities in Critical Role and other channels, we have female game design teams responsible for innovative games like Bluebeard's Bride and Witch: Fated Souls, and we have female industry leaders like Shanna German who co-owns Monte Cook Games and Nicole Lindroos the co-owner of Green Ronin Publishing. We, as a hobby, are made stronger as we balance better.
So, what sort of gift is appropriate for a gaming mum on Mother's Day then? How can we land that natural 20 on our gift giving roll? As if often the case, Geek Native turned to Etsy to find out. Etsy have their own Mother's Day gift guide online too.
Larper mum
We started this post with one of Noob mama's great comic strips and since mama is a LARPer let's begin our geeky mum gift round-up with some LARP gear.
In particular, this healer satchel stands out as a safe gift. You don't have to worry about sizing. A bag like this could also be used by a wizard, alchemist or even a merchant. This bag is made in the UK by roleplayers. Sounds good to me!
Console mum
The only console in Geek Native HQ that doesn't have a skin is the Switch. It is only a matter of time. This twilight sky design from Sticky Bunny Co. It's a pretty thing.
Lord of the Rings mum
Where better to keep things secret and safe than a hobbit hole? This Hobbit-themed box uses glowing paint here and there to really draw the eye.
As a free extra the Etsy vendor will personalise this precious treasure with a phrase, name or date.
Star Wars mum-to-be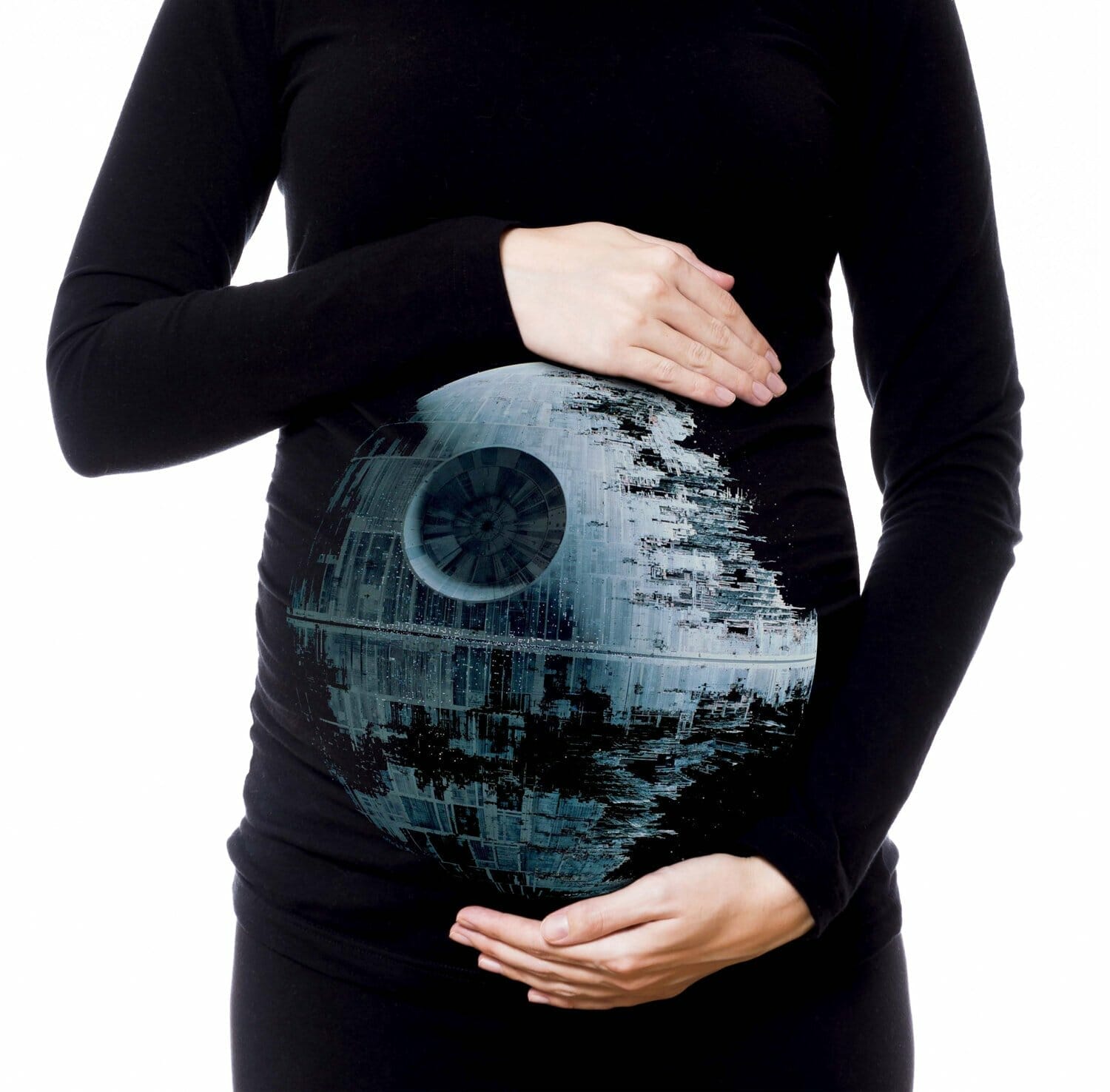 Let's include mums-to-be in our geek guide. This Death Star maternity shirt is a bestseller. Geeks have a sense of humour. This shirt ships from Mexico so can take a few days longer than usual, but you can contact the seller to upgrade to Express shipping if you need to rush.
Geek fashion mum
Geek fashion is in fashion. Finally! This is a mega section in our gift guide with three different suggestions.
Gameboy earings
These cute little Gameboys are made by hand. They're certainly an unusual gift! The details on these earrings are impressive. Look at those tiny buttons!
AFK socks
What better treat for Mother's Day than being able to put your feet up in comfort?
Dice earrings
We've seen d20 earrings on Geek Native before, but this Etsy vendor has a range of colour and earwire options. There's a 10% off, at the time this blog post was written, offer for this geeky fashion purchase too.
Game Master mum
Saving the best for last? Perhaps! This dice tower comes in different designs and many finishes. You could have a Norse dragon finished in dark walnut, or a Japanese Kitsune finished in golden pecan, for example. Thumbs up for fold away dice towers. Easy storage for the win!