Capharnaum – Tales of the Dragon-Marked is fantasy tabletop RPG set in a world of Crusaders, Argonauts and Arabian Nights. If you cross legends of Greek heroes with stories from One Thousand and One Nights and then throw in a little dragon destiny, then you're getting close.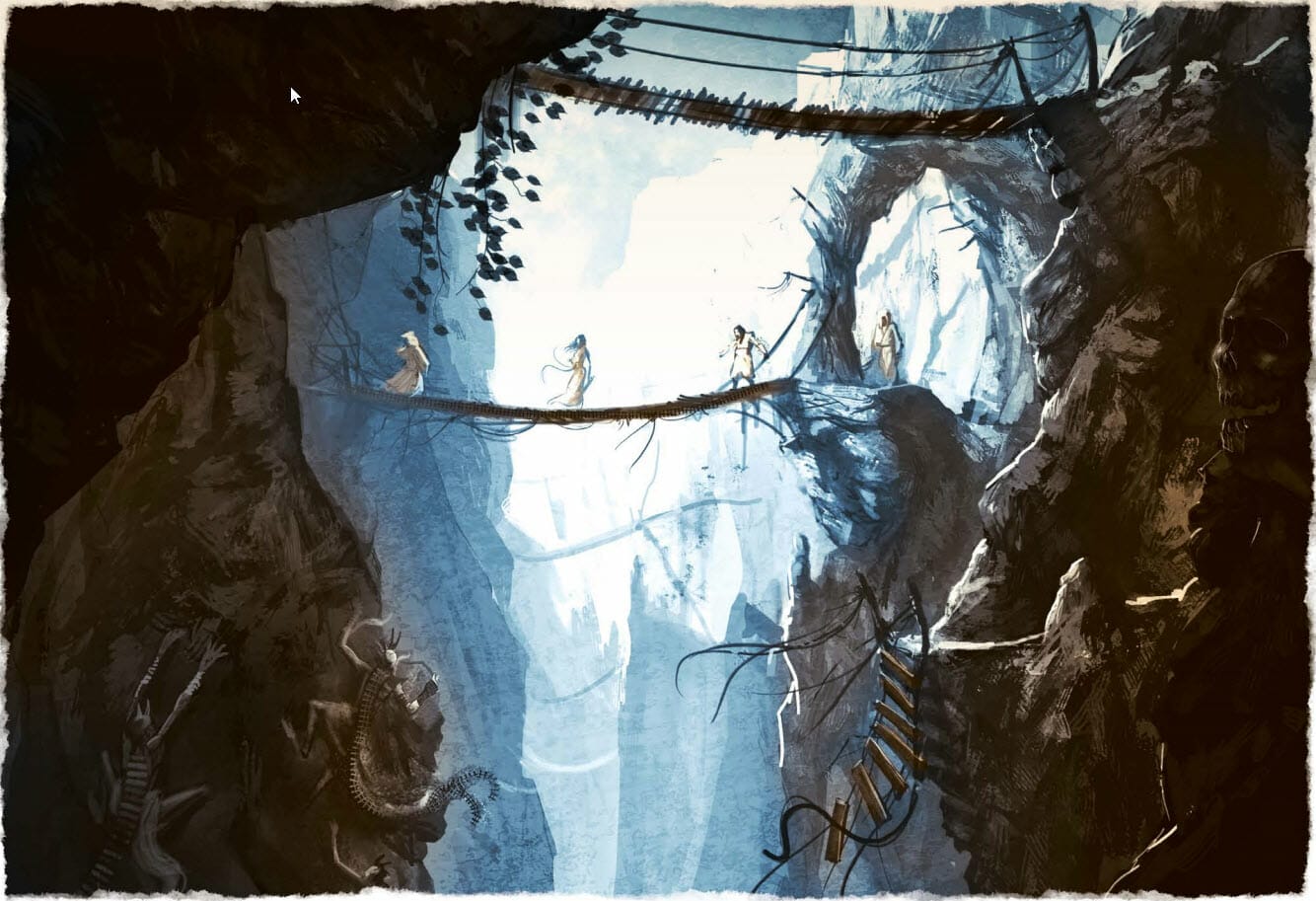 In Capharnaum the PCs are Dragon-Marked. They are special. They have powers and fate beyond that of ordinary mortals, and they know it.
Geek Native reviewed the game at the start of the year and decided it was a spicey surprise. Translated and updated from an original French RPG the tabletop adventures have adult twists and opportunities now and then mixed in with the adventures, politics and exploring.
Win Capharnaum – Tales of the Dragon-Marked
We have one hardback copy of Capharnaum – Tales of the Dragon-Marked to give away.
a Rafflecopter giveaway
To enter the competition login to the widget above and answer the poll. That'll give you some entry points. Each entry point is a random chance you'll be picked as the one winner. Keen? Check the widget after the poll for other ways to earn points.
Want to know about the game before you trust a widget with your email address (we don't spam; but do need to contact the winner) then you can check out this interview with Sarah Newton, the game's line developer. We talk about political correctness gone too far, sex-positive attitudes in games and Pathfinder's decision to drop the word 'race'.
Random merchant wagon generator
A generator to help busy GMs out when after rescuing the merchant and his wagon from the raiders one of the players asks, "What's in the wagon?"
Visit the comment section below to share your thoughts.