Have you been trying to grab a copy of Cyberpunk 2020 to see if it holds any clues to what's in CD Projekt Red's Cyberpunk 2077? Cyberpunk 2020 is the tabletop RPG by Mike Pondsmith that the new computer game is based on.
Yeah, loads of people have and without luck, as the book has been out of print for ages. You can download Cyberpunk 2020 over at DrivethruRPG in PDF form, though.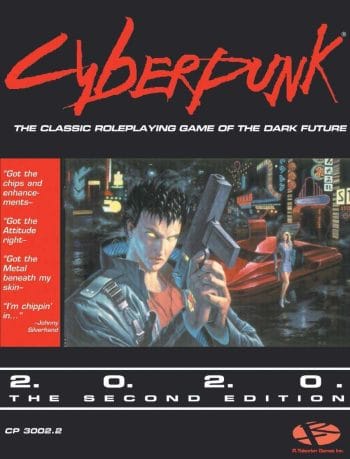 Mike Pondsmith's company R. Talsorian Games have noticed and with the game's creator due to be speaking with Eurogamer's Johnny Chiodini at PAX West on Monday about the boom in interest and the game's 30th birthday coming up, they have announced that Talsorian Store.com will have the game on sale again.
It's an understatement to say there's a fresh wave of interest in the genre. CD Projekt Red's surprise stream on Twitch attracted nearly half a million viewers. The audience was treated to nearly an hour of impressive gameplay demo material.
Putting the latest version of the Cyberpunk tabletop RPG back on sale in their store isn't the only thing R. Talsorian Games is doing. They are hosting "A Celebration of Cyberpunk" over on their blog, and that includes this message from Mike Pondsmith himself.