Based in Massachusetts, Mamma Bones is an artist who does something different with knitting. She works in scales to create some fantastic armour.
You can browser through her Etsy store full of goodies if you fancy any of this armour yourself and its easy to imagine that cosplayers, larpers and perhaps even a YouTube host or two has done exactly that. Mamma Bones also maintains a site called Where the Wild Things Are… Made to showcase her designs and inventons.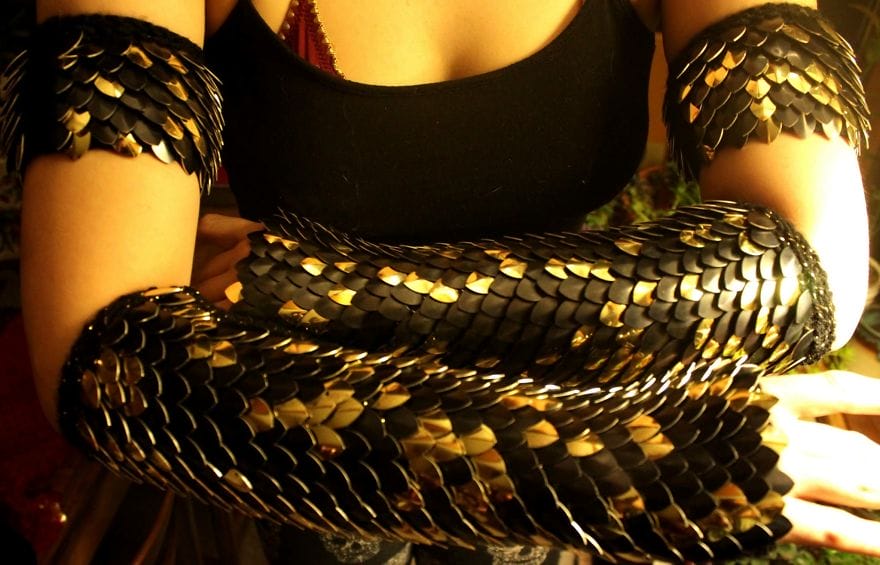 Want to see more? Visit Bisou Knits.
Start a comment conversation in the secton below.