This "Build and Paint Knight's Castle" was an unused gift. Gamer Pallandor points out that the maker's didn't even have enough faith in their product to see the finished product. The castle on the box looks kinda crap.
As it happens; Pallandor had another idea. Could this model become a handy dice tower for a Dungeons & Dragon's game?
It could! Check this out!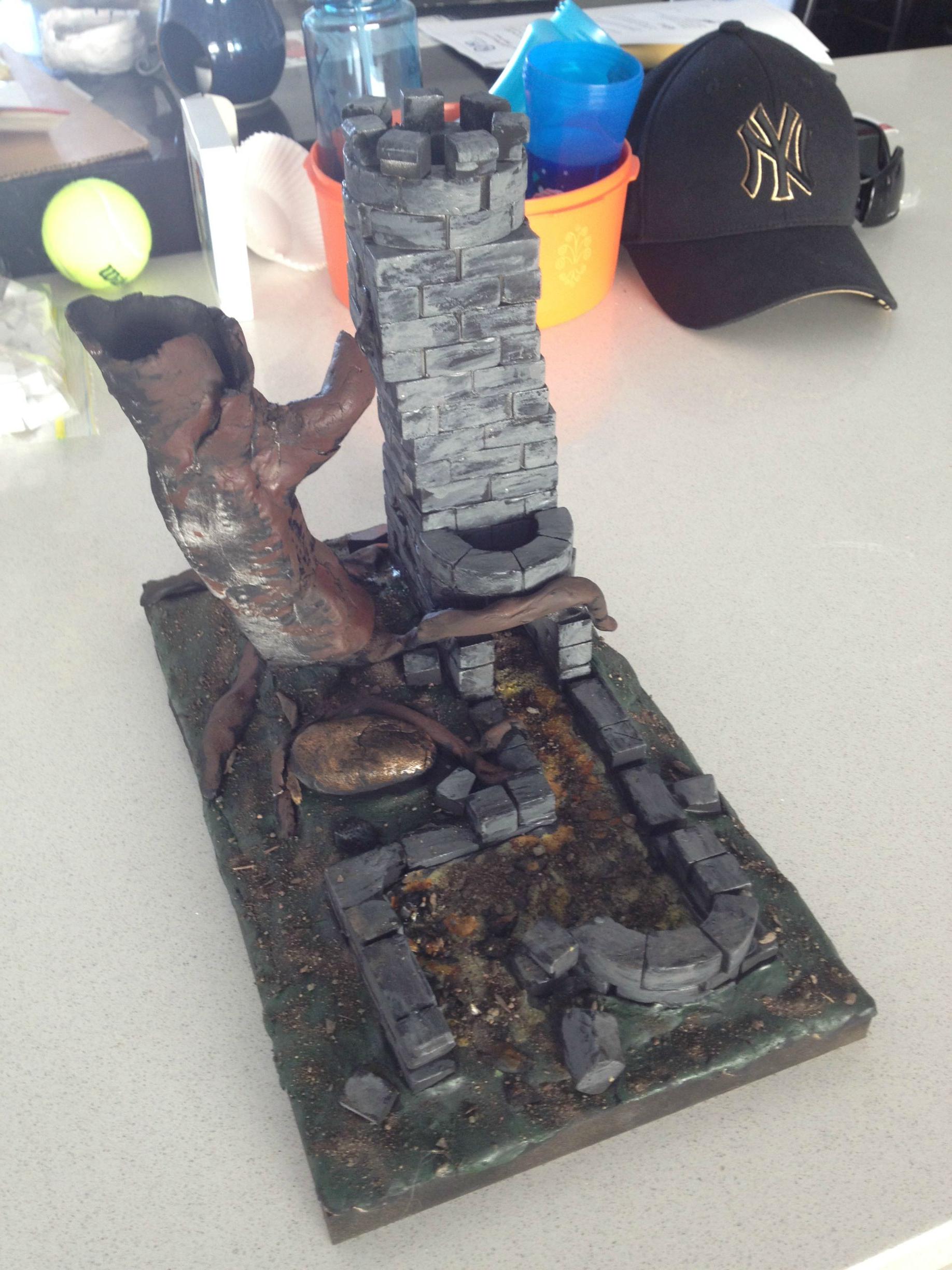 The process is documented on Imgur.
This was Pallandor's first attempt to make terrain. Card is used to build the base.
The hope is that the dice would come down the tower and land on the ramp. Kinda. Work is needed on gradients at this stage.
The lean, we're told, is on purpose.
The zigzag is to stop dice speeding off the table. Cheeky dice.
The model starts to take form.
A closer look.