I've not stumbled across this store before but Middle of Beyond (MOB) have certainly made an impression with their rug collection. In particular, this made to measure large d20 is something which feels like it would be at home in my games room. You know; when I get a games room.
We're talking 60 x 48 inches, hand-tufted, 100% acrylic and 7mm pile with cotton backing. There's no mention of whether sitting on the rug while gaming helps avoid critical fumbles… but it might.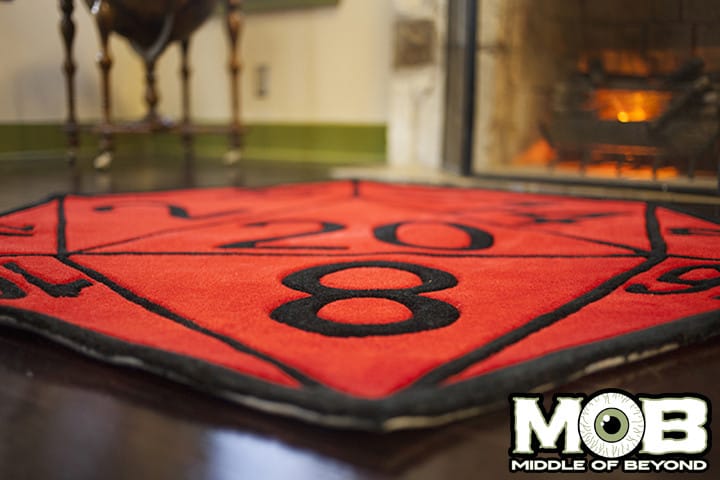 (Via Nerd Approved)
Geek Native's policy is not to copy and paste entire press releases, though we do use quotes and comments from them. As often as possible, articles here contain analysis, observation and denote speculation. You can read the site's commitment to accuracy and disclosure here.