How important is a good table to your tabletop RPG experience? If only the very best tables will do and you're able to afford the expertise of Geek Chic then these custom built gaming tables are for you.
The tables can be bought for as little as $2,500 but range up to $16,000 for the top range. The impressive designs make use of two different surfaces – a top which yuo can remove and a second, recessed, playing area. You can see in the pictures below how people are able to have tables adapted to fit their favourite games.
Just one thing – don't you dare spill your soda, not even your D&D soda, on this table!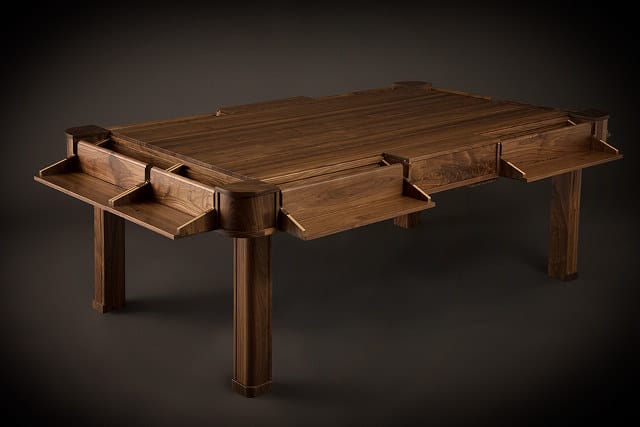 (Via Geekologie)
What do you think? Share your thoughts below in the comment section below.
– Outro prompt footer