These designs are by Native American illustrator Jeffrey Veregge. Veregge has studied traditional salish art and grew up on a reservation known locally as LIttle Boston.
Veregge's site is well worth checking out. He describes his work as reflection of a lifetime love affair with comic books. That's our type of artist.
Keeping up with Superhero Week? It could win you Amazon vouchers in this year's competition.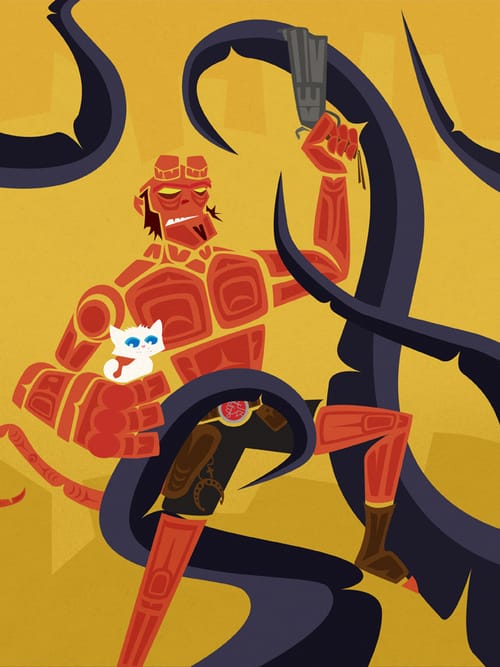 This is a post from 2014's Superhero Week. If you want to check out other superhero-themed goodies then pop over to the Superhero Week collection page or visit a random superhero posted with this teleport link.