E3 is the big game expo. It's Monday and Microsoft have been speaking. Let's take a look at their announcements and have a go at sorting the games into roleplaying tiers. The theory is this; there are computer roleplaying games which do what they can to recreate the RPG experience with a console or computer, then there are action games like Assassin's Creed with RPG elements and then there are games like Dance Central or the driving game Forza Horizon 2 with no connection to the hobby at all.
Roleplaying Games
D4: Dark Dreams Don't Die – Let's file this as a cRPG for now. You play as the detective David Young and have the power to dive back in time. The game will use the Kinect with voice and gesture commands. David must solve the mystery of his wife's murder and prevent it from occurring. If this comes out with solid roleplaying credentials then it'll be a bold new play in the genre.
Dragon Age: Inquisition – Thedas is thrown into chaos after a cataclysmic event. If is up to you and your group of heroes to restore order. This means leading the Inquisition, tracking down the agents of turmoil and taking some big decisions.
Fable Legends – Magic, humour and high adventure for the Xbox One and the power of Unreal Engine 4. You can play cooperatively with friends of four heroes or take the dark path and mess with the battles from elsewhere. You can register interest today at FableLegends.com.
The Witcher 3: Wild Hunt – CD Projekt RED's unique combination of storytelling and open world. A fantasy RPG filed with tactics and player choice.
Action Roleplaying Games
Assassin's Creed Unity – Play as Arno, a new breed of assassin, in a large single-player campaign or a team/four person co-op.
Call of Duty: Advanced Warfare – Created by Sledgehammer Games, Xbox gets the first crack at all add-on content in a next gen twist of the game.
Crackdown – A single player Campaign mode and a brand new multiplayer experience for Dave Jones' sandbox game.
Evolve – The team who created Left 4 Dead have put together this game where a team of 4 hunters try and take down a single Monster. The catch? This is a player-controlled monster. It's 4-v-1. Hunter classes include Trapper, Support, Assault and Medic.
Halo 5: Guardians Multiplayer beta – Available this holiday if you've got a copy of Halo: The Master Chief Collection. The game will follow on from the digital live-action series Halo: Nightfall.
Halo: The Master Chief Collection – A way to unlock goodies for Halo 5. Also call "Halo: Combat Evolved Anniversary," "Halo 2 Anniversary," "Halo 3," and "Halo 4".
Happy Wars – A story-driven game for single player or a multiplayer game for up to 30 players! Either way you've six player classes to pick from; Warrior, Mage, Cleric, Berserker, Zephyr or Engineer.
Ori and the Blind Forest – Ori is a young orphan on an emotional and stunning adventure through the dying forest of Nibel.
Phantom Dust – A new version of the game, with remade graphics that relives the story of the Espers. These are a group of humans with the ability to control dust.
Project Spark – Lets players create their own worlds.
Rise of the Tomb Raider – The sequel to the Tomb Raider reboot. Still billed as "survival-action", with multiple locations and high-octane action.
Scalebound – An adventure from Hideki Kamiya; a distant world, fearsome creatures and a bonding encounter with a dragon.
Sunset Overdrive – An open-world shooter with crazy mutants, single-player campaign mode and 8-player chaos squad mode.
Super Ultra Dead Rising 3 Arcade Remix Hyper Edition – A silly title for an Xbox One download that adds a new four-player co-op arcade mode to Read Rising.
Tom Clancy's The Division – After a pandemic sweeps through New York City and chaos spreads The Division is forced to step in.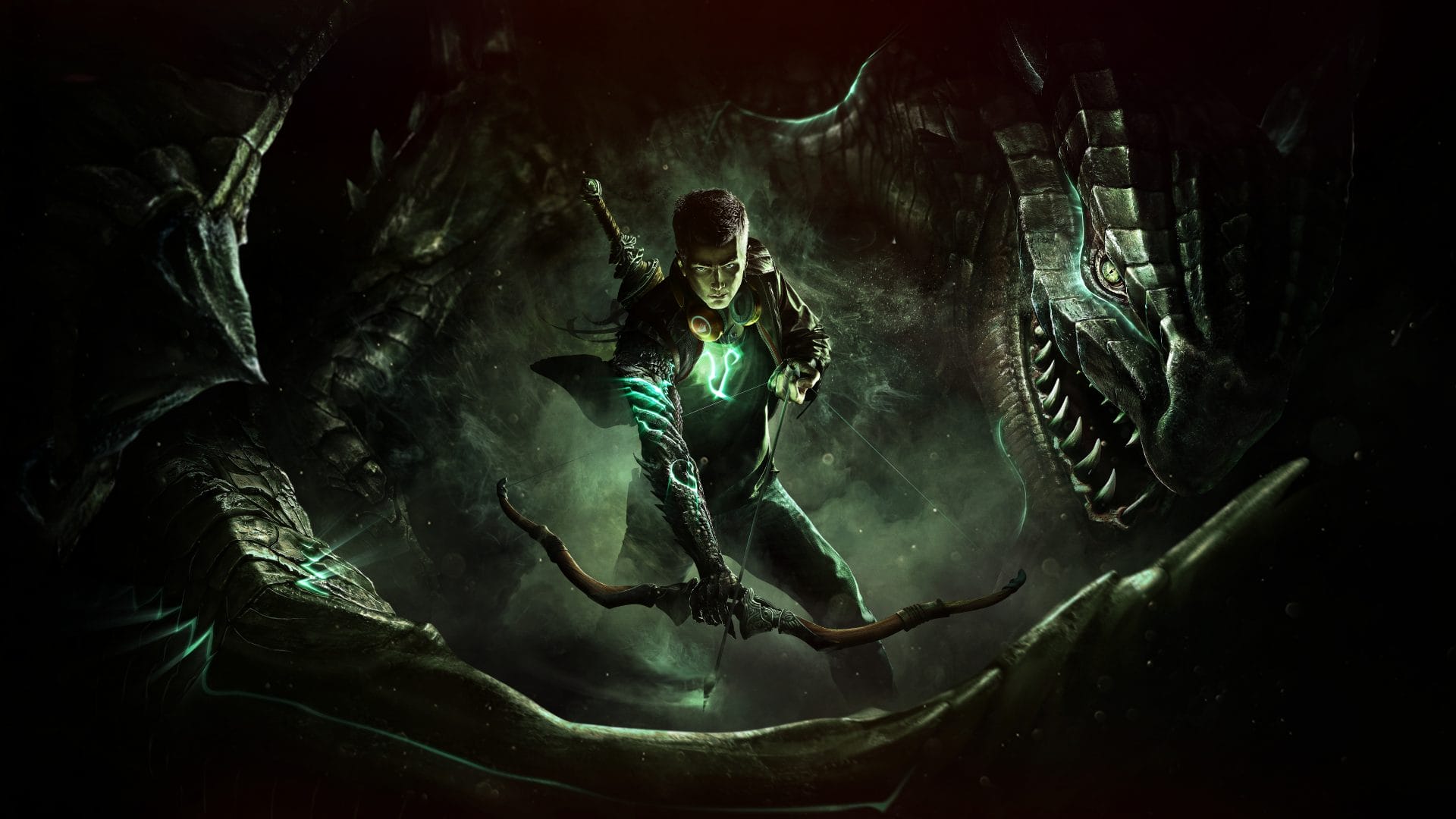 The Rest
Dance Central Spotlight – Dancy, dance. 50 songs, single and 2 player modes.
Forza Horizon 2 – Drivey, drive. 1080p action
Forza Motorsport 5 – Drivey, drive on the Nurburgring track.
Killer Instinct – Fighty, fight with a refreshed characters.
Live-action series
Halo: Nightfall. We knew this was coming but there's a little more detail around the digital series that will debut in the autumn and be included in the Halo: The Master Chief Collection. Ridley Scott is the executive producer and the director is Sergio Mimica-Grezzan (Battlestar Galactia and Heroes). It is expected that Halo: Nightfall will introduce an important new character who'll be part of Halo 5: Guardians.