March 4th is International GM's Day. It began life as a forum post by "Spunkrat" on EN World, was championed by Mark Clover of Creative Mountains Game and is now a thing. DriveThru RPG/RPG Now are big supporters and today is the site's biggest sale.
The most expensive RPG ever made – Sanguine Productions' April Fools joke, Ironclaw Book of Fools, normally costs over a thousand dollars has had $400 off.
Let's take a look at some of the biggest savings of traditional RPGs that are included in the sale. If you don't fancy any of these then there are hundreds of others here.
DM's Library Package

From Necromancer, ~999 pages of 8 bundled products including Tome of Horrors I, II, III and revised. The rule systems are d20/3.x OGL. The DM's Library Package was first uploaded in 2007 but was updated as recently as 2012.
Reduced from $80 to $56: here.
Necromancer World Collection
Another from Necromancer, who seem to like bundles, and another ~999 pages of 5 products including Bards Gate, Rappan Athuk Reloaded and the Tomb of Abysthor. This 2007 collection uses d20/3.x OGL rules.
Reduced from $60 to $42: here.
Ptolus: Monte Cook's City By The Spire
Malhavoc Press and Monte Cook's d20/3.x OGL fantasy city sourcebook. This is a big product with 808 pages, added to DriveThru RPG in 2007 but updated late last year.
Reduced from $59.99 to $41.99 (up to $150 if you want hardback cover): here.
Abney Park's Airship Pirates
Someone screwed the timeline up. Cakebread & Walton's has the Earth starting to recover from the Great Apocalypse of 1906 – and it's 2150. This is a young RPG inspired by Abney Park's Airship Pirates and added to DriveThru RPG for the first time in 2011.
Reduced from $49.99 to $34.99: here.
Necromancer KenzerCo Adventure Bundle
Necromancer again with a d20/3.x OGL bundle of adventures. There are over 1,000 pages with 8 modules including; Family Affair, Coils of Set, Doom of Listonshire, Elemental Moon and others.
Reduced from $48.00 to $33.60: here.
Clockwork and Chivalry 2nd Edition
Cakebread & Walton's second appearance in the GM's Day highlight list. This d100 / d100 Lite system offers 401 pages of war torn 1645 England, brutal combast and black powder weapons. A 2011 addition to DriveThru RPG the game was updated in October last year.
Reduced from $47.99 to $33.59: here.
Kingdom of Melderyn
A Columbia Games' HarnMaster setting. Melderyn is Harn's oldest kingdom and with a reputation for mystery and enhancement. This 70 page supplement was added to DriveThru RPG in 2012.
Reduced from $44.98 to $31.49: here.
"Zeitgeist" D&D 4th Edition and PATHFINDER Adventure Path Subscription
EN Publishing's subscription offering for a series of D&D 4 and Pathfinder and written by the team behind War of Burning Sky. There are 13 different adventures.
Reduced from $40.00 to $28.00: here.
FSpaceRPG Complete Rulebook 2010 v2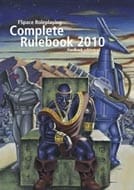 A sci-fi RPG written by Martin Rait and FSpace Publication. 400 pages of action as you help mankind and allies defend against the expansion of the Stotatl Empire. The v2 rulebook is a merger of the original concise rulebook with a dozen other supplements.
Reduced from $39.99 to $27.99: here.
Teleport over to the chat portal to learn how to unlock comment badges.