🐙Sponsored Post paid for by Geek Native. We may earn a commission on sales.
Do you use miniatures in your RPGs? Do you use them to help make sense of melee? Or perhaps to assist the imagination?
Over on Etsy, CicadaCrafts has a collection of tabletop terrain that does both. I'm not a huge fan of models in my gaming. I prefer to let imagination have almost total control but I must admit this collection is impressive. These little models are just the spark of reality that would help an otherwise flat map come to life.
Let's take a look!
Bearskin rug
---
Fantasy bookcases
[Take me to the electronic shelf]
---
Tavern/Spiral stairs
---
Three campfires
---
Gothic bookcase
---
6″ treasure room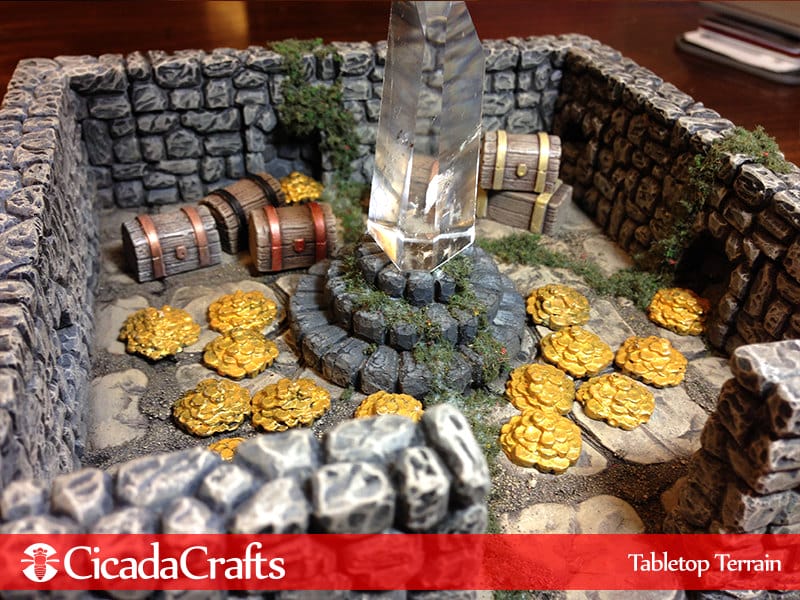 Easy to see the quality here. CicadaCrafts ship worldwide from the States. They don't keep many of these items in stock. There's only 1 of the treasure room, perfect for Dwarven Forge stuff, at the time of posting. If you see anything you fancy; be quick.
Do you have any Etsy stores tabletop gamers should know? Drop us a note.