It seems pointless to deny that any reviewer who has made it to season 2 of Horizon on the Middle of Nowhere and who is still going has considered the anime's combination of boobs and ninja. In fact; that's the concise review. Boobs and ninja.
In fairness to Horizon on the Middle of Nowhere it also finds time to show lots of male flesh. The lead male character spends his entire time naked except with an in-show "privacy screen" that while isn't very large floats in front of him at the crucial place. It's also important, I suppose, to say that Horizon on the Middle of Nowhere doesn't do all the cheesy "accidental" glimpses or cheap thrills like that. It's just a sci-fi show in which many of the female characters have incredible and unlikely physiques.
This is a show in which the women are powerful and, if anything, the men are the ones who need to be helped out and rescued. This applies to the physical battles but also the military tactics where, again, women take the lead.
Most importantly, in Horizon on the Middle of Nowhere one of the leading characters, certainly one of the most popular characters, is transgender. I may describe this sci-fi epic "the boob ninja" show but it is actually appropriately liberal.
And there's plot.
No. Really.
Horizon can be a bit hard to follow but the basic premises is this – it's the future, something went wrong and so mankind is now restricted to pockets of inhabitation while they try to recreate history. The in-show factions represent nations and factions. In part one the faction we're following gets screwed over, put in a tough position and essentially at odds with the ruling Vatican like faction.
In season two our nearly-ronin flying nation makes its way to England.
The floating islands we see looks like the whole British Isles; England, Scotland, Ireland and Wales but the action is limited to a London-like location and the nearby countryside.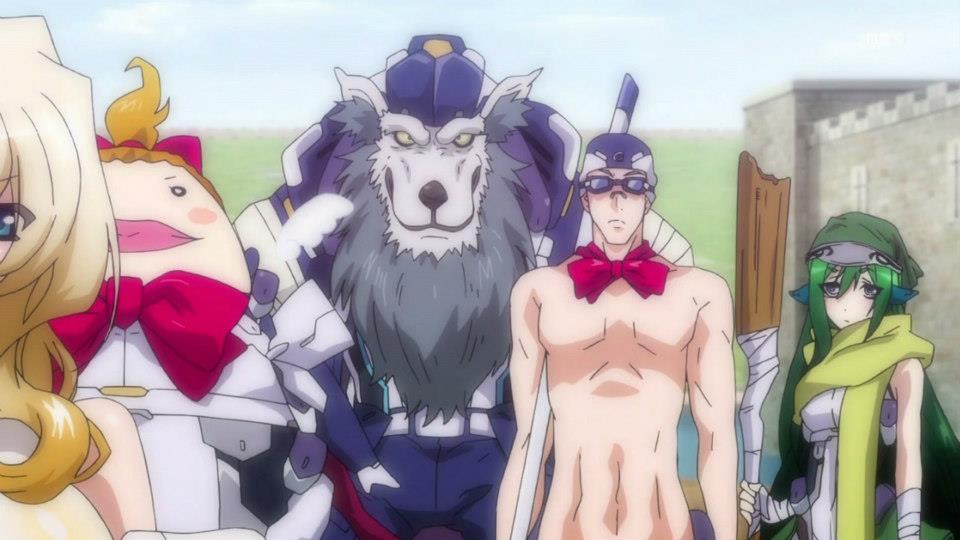 Our heroes have to make do with a Fairy Queen who's not best happy about a battleship pulling up in orbit over her nation. The result? A series of contests between the English champions and their special weapons and our heroes.
There's a catch. This is the time of the Spanish Armada and the Spanish have already been hounding our boob ninjas.
Despite the character design Horizon on the Middle of Nowhere is not an anime you can switch your mind off and watch as eye candy. It requires a degree of concentration – and is better off for it.
It may surprise you. It may well be your mix of boobs, brains and brawn.
My copy of Horizon on the Middle of Nowhere was provided for review. It is out in DVD (£24.99) and Blu-ray (£34.99) with a running time of 325 minutes in the UK via Manga UK.