You may have seen the incredible dragon skull PR stunt for Game of Thrones s3. The team put a "dragon skull" on a beach. Better still, they placed it on a beach in Dorset that's known as a place you can find dinosaur fossils. It's nicknamed "Jurassic Coast".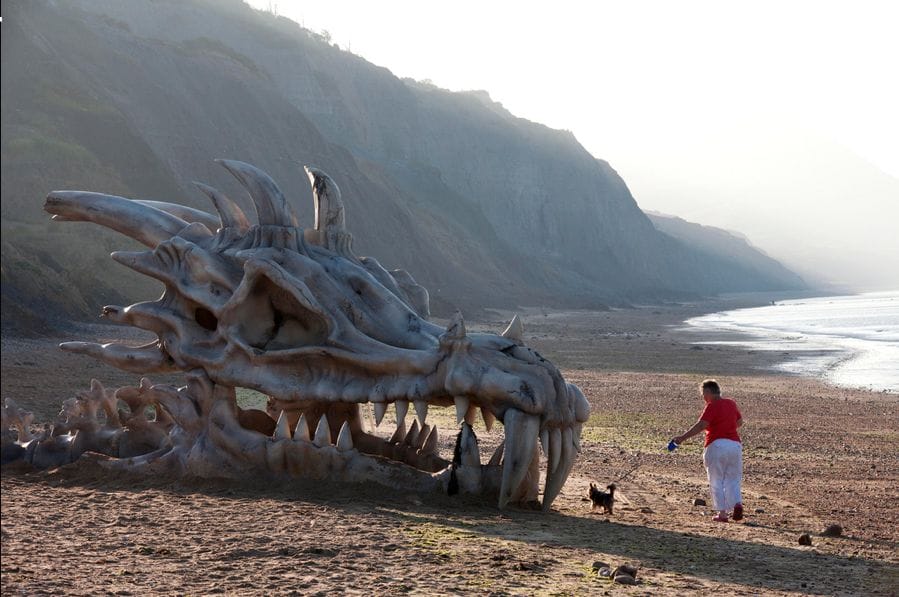 As it happens it wasn't the HBO people behind this stunt. I watched Game of Thrones s3 on Sky Go streaming via my Xbox. I did so because I'm a Virgin Media customer (120mb line) and really don't want to subscribe to Sky's full TV package. However, with Sky Go we can access Game of Thrones legally while the series airs and then cancel when it finishes.
There are alternatives. Not everyone is geeky enough to know how to get the Sky Go app on the Xbox 360 or even know its there in the first place. One of the alternatives is a service called BlinkBox. BlinkBox is now owned by Tesco and works in a similar way; pay for the service and then you can stream to a device of your choice.
It was BlinkBox who put the dragon skull on the beach. It certainly got them plenty of attention. The video below is a follow up ad that shows, in highlights, how the skull was made.
Disclaimer: This is not a sponsored post but the video above was provided by a video ad network. Geek Native may earn a few pence on the first few plays of the video while the ad is still "active" and nothing thereafter.