Awesome Dice have put their search research hats on and dug into marketing data to compare Dungeons and Dragons to Pathfinder.
The dice co have put together a cracking, long, well researched post over here and provided some handy charts for it.
What is Geek Native going to do? We're re-using the eye candy, the charts, as a summary here. You'll see that D&D 3.5 is, by far, the most popular search term out of the Dungeons and Dragons family. You'll also see D&D beats out Pathfinder in search volume as well – more people looking for it (but what percentage of those people are core gamers?) and when we come to the trends we see the re-awaking of interest in D&D 3.5 and the rise of Pathfinder.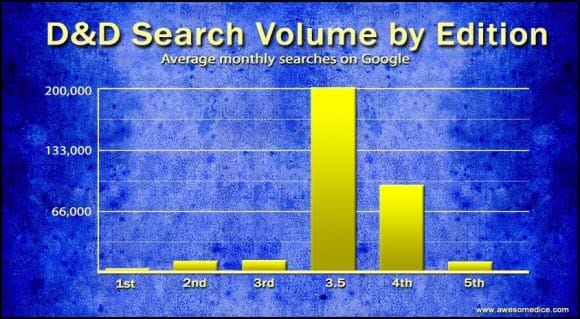 Are you surprised that D&D 3.5 is making a return?