🐙Sponsored Post paid for by Geek Native. We may earn a commission on sales.
I think most readers can skip this post. Readers who happen to be indie publishers, artists, retailers or perhaps busy GMs with large groups might find the following PrintSafari offer helpful.
Geek Native occasionally gets hit up by professional printers looking for business. We're a blog and have none to offer them. Yeah, we have got a Redbubble store, but Redbubble does all the printing.
PrintSafari is an alternative without the shop front; they've been running for 15 years, have a million customers and offer worldwide service for eco-friendly products from their HQ in Ashburnham, USA.
Use the code GEEKNATIVE to get 12% off the site, you only get to use it once, and you must use it before June 30th, 2023.
PrintSafari does business cards, flyers, coupons and brochures, as expected. However, the specialist also does acrylic boards, banners, gifts, folders, and table tents. The latter are those folded cardboard shapes that stand on tables that you can assemble at the convention and be noticed as more than a pile of flyers waiting to become beer mats.
There's even a whole trade show section on the site to make my point for me.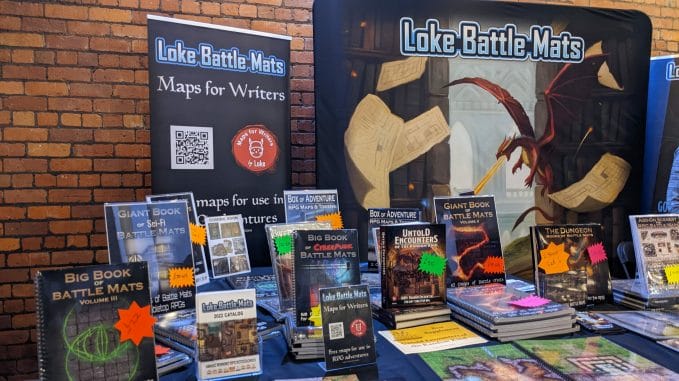 The photos in this blog post were snapped at Tabletop Gaming Live in 2022 and used here to illustrate publishers' pop-up and trade show banners.
Quick Links
Brave explorer? Follow this link and you'll discover a random page on Geek Native.