Hardware retailer Crucial has been looking at the evolution of games.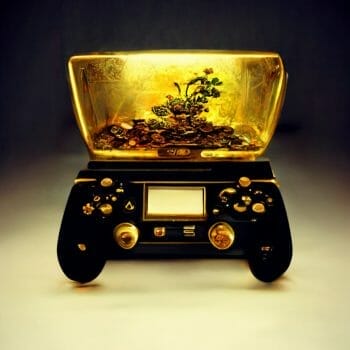 It's research that pots ARK: Survival Evolved with all the DLC as one of the fattest games ever at 275GB of content.
Or, measuring size differently, No Man's Sky is the largest in their research as it covers 255 galaxies, beating Spore and that game's 120,000 planets.
Evolving costs of consoles
Few of today's gamers were early consumers of the Odyssey and Atari systems in 1972, and they're both older than me. The Odyssey cost $99, which, with inflation, would be $633 in 2022. Atari systems cost twice as much, so it's no surprise that most gamers continued to visit arcades for a decade. The Odyssey wasn't a commercial success, and it's rare now, and anyone who owns one today may sell it for $1,400, a 1314% increase from 1972.
The NEO-GEO is the most costly console today, with the research suggesting the price tags should say $3,205. This console wasn't cheap at launch. According to Crucial, this system cost $649 in 1991, about $1,282 now. The devil is in the detail, but NEO-GEO branded hardware isn't reaching those highs on eBay today. This console's high price tag was a significant turnoff at the time but an attraction today.
The combination of cost and storage requirements is still a factor today. Do you store in the cloud? Crucial's figures estimate a rise in value for the PlayStation 5 Disc but a drop for the Xbox One X. Is it the disc? Crucial sell SSDs so perhaps they have skin in the game?
What's next?
Thankfully, Crucial also found a paragraph to explore the future.
Video game production evolves with storage and memory. Home video gaming has evolved from the Magnavox Odyssey and 6MB SNES cartridges. With games reaching 250GB, it's hard to imagine how far the industry can go, but if the prior 50 years are any indication, we should be astounded.
🤖AI Disclosure. Software helped create images in this post. Geek Native's AI Content Policy.
What are your thoughts? Strike up a discussion and leave a comment below.