Were you expecting this? Everything Everywhere All At Once with Michelle Yeoh, Ke Huy Quan, Stephanie Hsu, Jenny Slate, Harry Shum Jr., James Hong and Jamie Lee Curtis has edged Top Gun, the original, as the most popular movie to stream in the US in June.
This, according to JustWatch, the streaming search engine, means the geeky film has been more popular than Tom Cruise's classic despite the billion-dollar sequel.
It's a different story in the UK. Here, Top Gun is top, with Everything Everywhere All at Once in second and ahead of Spider-man, the Batman and a lot of Jurassic World/Parks.
Most popular streaming films in June
Top Gun: Maverick appears in both, and while I can find the pre-order on Amazon Video, I'm not quite sure how people are legit watching it online.
It may be that JustWatch is reporting what people are looking for, as they are a search engine, and perhaps people are already expecting to see it online.
Sites like Fandango will help you find cinema/theatres that might still have the big screen experience.
Most popular streaming TV shows in June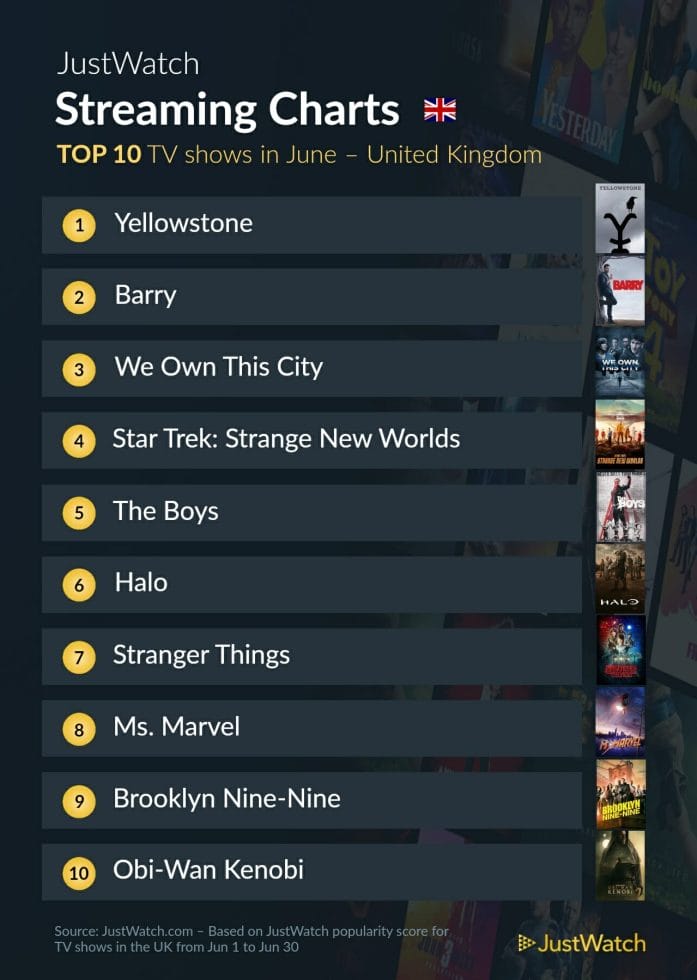 Start a comment conversation in the secton below.