🐙Sponsored Post paid for by Geek Native. We may earn a commission on sales.
How do you eat your cereal? From a black and red dragon bowl while a dark brew of caffeine steams from your pentagram dice mug?
Yes? You must already have this official Dungeons & Dragons breakfast set. I didn't even know 'breakfast sets' was a thing. But, they are, and Truffle Shuffle has them.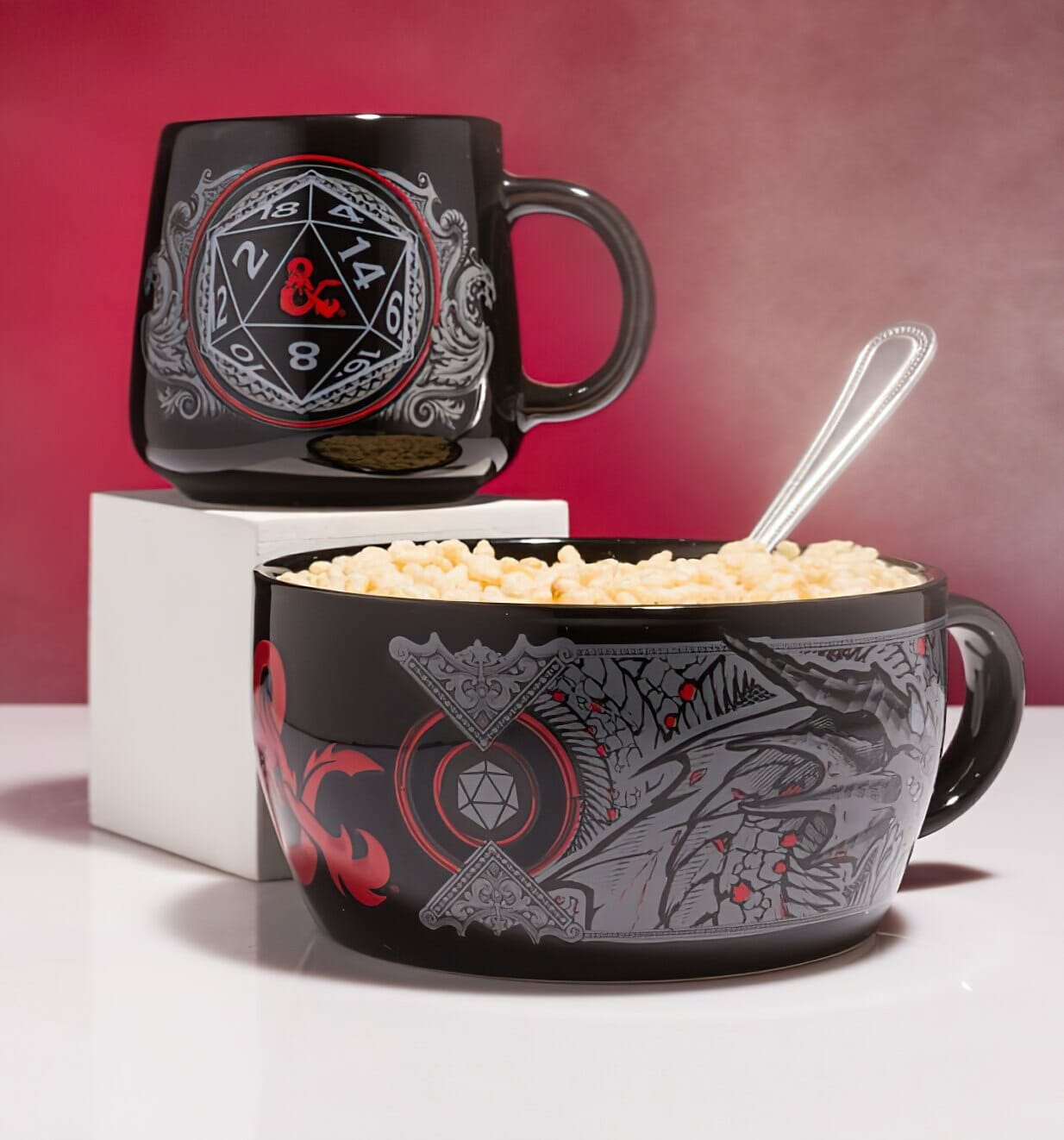 I like how the bowl has a handle; it means I could use this for soup too.
Unfortunately, the set is NOT suitable for either dishwashers or microwaves. Ouch!
If you're still considering the breakfast dragon despite that lousy news, then note the mug is 13oz and ceramic, the bowl 29oz. The mug is 9cm high, 8cm wide and the bowl 7cm by 12cm.
The two come as a boxed set. Imagine that; giving someone a mysterious D&D box, them opening it up… I doubt they would have predicted what was inside!
The cost? £19.99 at the UK retailer and likely available elsewhere.
Quick Links
Join in the conversation below or teleport over to the chat portal to join in the conversation elsewhere on the site.