My general rule with the phrase "gamer girl" is that you don't get to use it unless you are happy to apply it to yourself.
Canadian artist Blanchw.Draw does, so can.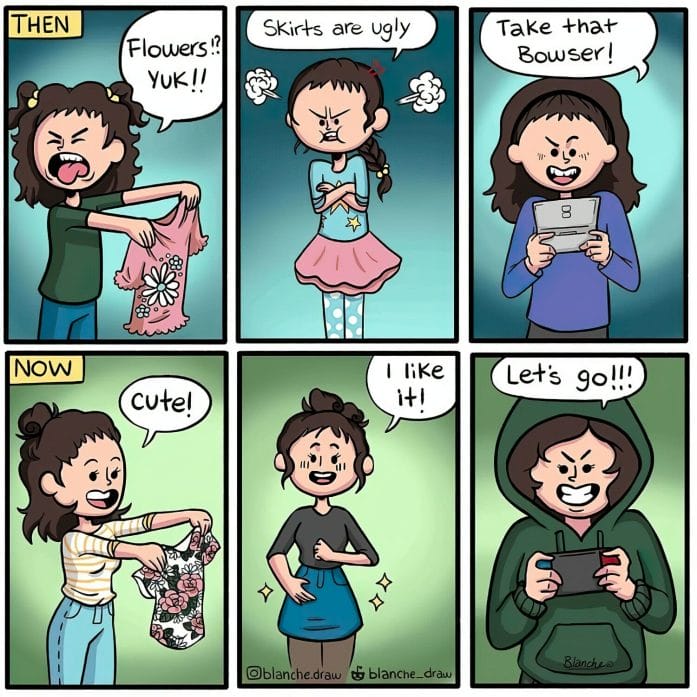 Via Instagram.
I don't mind who kicks my butt. They could be wearing a skirt or smoking a pipe for all I care; I'd rather win.
Blanche has thousands of IG followers and a Linktr.ee. My highlight of the linktree is the merch at Bigcartle. That pin is cheeky, but surely there could be some t-shirts too?
Nothing to add to the comments? Pop over to the chat portal and see what's going on elsewhere in the site.