Modiphius released the latest in the publisher's series of free Star Trek Adventures downloads earlier this month.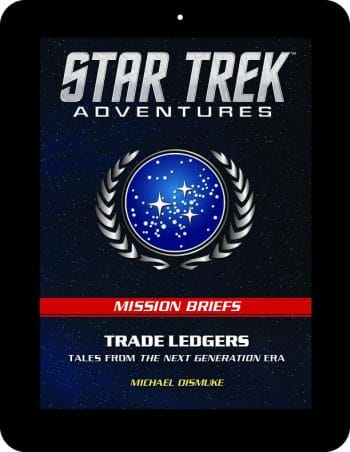 Star Trek Adventures: BRIEFS 004 – Trade Ledgers writes up the independent traders who share space with the Federation, its allies and enemies.
In addition to these indies, smuggling rings and mercenary groups journey between planets and space stations, perhaps sharing routes with Starfleet but without sharing their values.
As with earlier Briefs, Trade Ledgers contains ten mission briefs that outline encounters suitable for The Next Generation era of about 2360 to 2379. You can tweak any of the missions to change those times, though.
Trade Ledgers is written by Michael Dismuke and warps in at 16-pages.
Quick Links
Share your thoughts on this article in the comments below.