It takes some chops to put your board game in a bright pink box, with barely any illustration and "Made in China" stamped across the front.
That's how you get the Ogre Bundle from Steve Jackson Games, and the value deal on the standalone board game is supposed to look that way.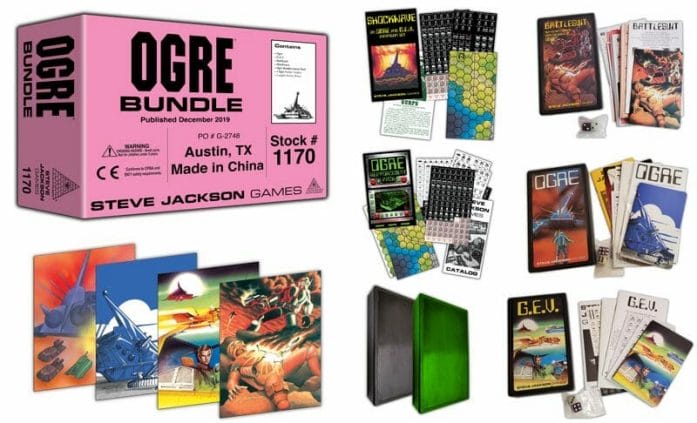 The retro-reprint of Ogre, and expansions, is made possible by Kickstarter. The Ogre designer's Edition nearly totalled $1m from backers there.
Ogre is a sci-fi board game, originally published in 1977 and designed by Steve Jackson. It was first published by MicroGame, but when Jackson left the company, he took the asymmetrical two-player wargame with him and published it himself.
In Ogre, one player controls a giant robot tank – Ogre – and goes up against the other player's headquarters and traditional guard of tanks.
The bright pink bundle box contains;
Ogre Pocket Box
G.E.V. Pocket Box
Battlesuit Pocket Box
Shockwave (bagged expansion)
Ogre Reinforcement Pack (bagged expansion)
4 Ogre Pocket Folders
2 empty Pocket Boxes (1 Black, 1 Green)
Steve Jackson Games also notes they've sold out of Ogre Pocket Boxes, and so if you want to buy Ogre now, as a complete game, you have to go for the bundle.
There are plans, but no schedule, to do another Kickstarter to do another-another reprint of Ogre, though. Just prepare for the wait.
Quick Links
What do you think? Share your thoughts below in the comment section below.