Pathfinder maker Paizo has teamed up with model and toy expert Kidrobot for two adorkable plushies.
Love that word or hate it; I think it applies here. Adorkable.
Pazio goblin plushie
Paizo already has a goblin plushie, but this chap is cuter. The publisher describes him as a voracious creature and recommends locking the refrigerator door. However, he is only 7″ tall in the seated position.
Paizo kobold plushie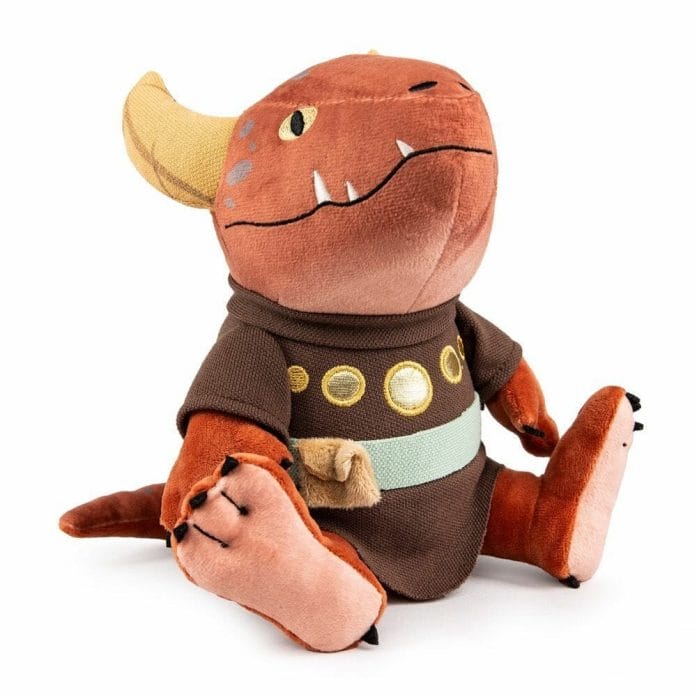 A reptilian creature of the dark that lurks until you're not paying attention… before launching a surprise hug attack. Well, so say Paizo.
Where can I get these?
Paizo shared these on Instagram the platform usual of "link in bio". That's the shop link, and I don't see them there yet, but there's a link to their plushie section. I assume these two might end up there.
There's a very cute gelatinous cube there already, just saying, you know, in case Santa is reading.
There's also the Kidrobot site that has many plushies and interesting discoveries but might not be allowed to mention these projects. There is a Kidrobot D&D section, though…
Don't miss out on the conversation at Geek Native. Leave an insight in the comments below and get to know people.