🐙Sponsored Post paid for by Geek Native. We may earn a commission on sales.
Fanatical has James Axler's Deathlands sci-fi series in a three-tier bundle.
There's a total of 43 downloads in the bundle worth over £230 together, but here's how the tiers break down.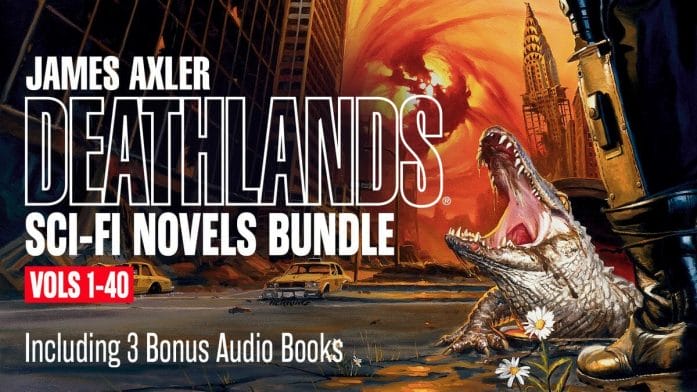 The first tier costs £0.85 and gets you 5 products; 4 ebooks and 1 audiobook.
The second tier costs £8.65 and gets you 17 products; 15 ebooks and 2 audiobooks.
The final tier costs £13.10 and gets you 43 products; 40 ebooks and those 3 audiobooks.
Anyone bagging the bundle gets 5% off their next order via a coupon.
Deathlands follows survivors of a nuclear war. After the USA and Soviet Union ruin the world, all that's left is a mutant illness and a nuclear winter known as the Skydark.
The books are PDFs, and the audiobooks are available in MP3/Flack.
Quick Links
What do you think? Let us know in the comments below!