I dunno if it's a sales trick but the Merchoid Warhammer 40K ugly Christmas sweaters I had bookmarked to blog about later are all flashing sales warnings.
A sellout in October is possible, I guess, especially given the logistics crisis, but perhaps there's time for a restock as well? Merchoid's product pages indeed warn of the former.
Frustratingly, the retailer doesn't tell us much about the jumpers. We're left to presume they're polyester rather than wool and probably not that thick. There is a size guide, and we can see what's on the back.
There's also male and female cut versions.
Red Gobbo Christmas Jumper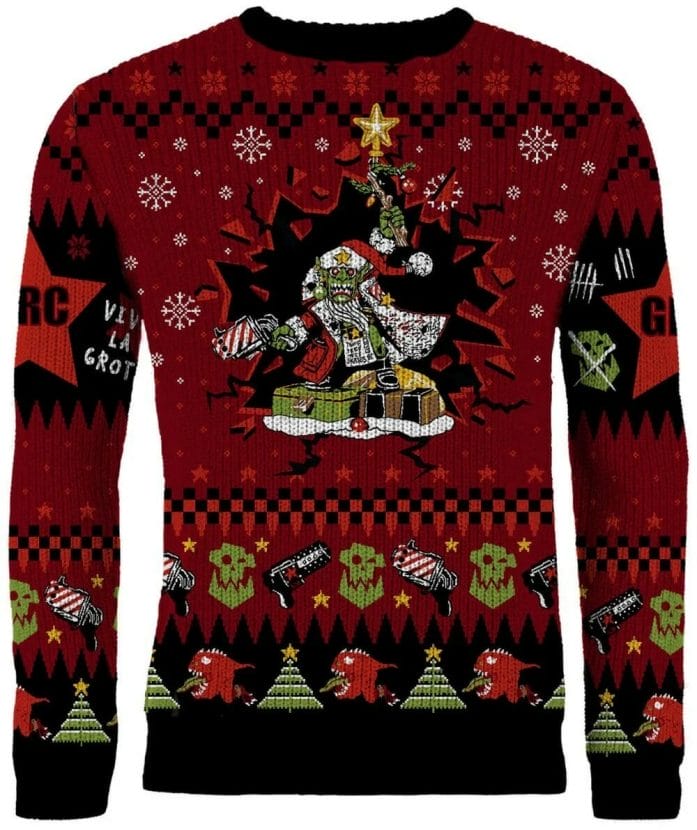 WAAAGH! Ensemble Christmas Jumper
Imperial Tidings Christmas Jumper
The picture close-ups are worth checking out. Some of the designs appear to have thumbholes at the end of the sleeves so that you can pull the arm down as snuggly as it snugs.
Quick Links
Leave a comment below and join the Geek Native community.