Once known as Cool Minis or Not, CMON is expanding further and into the controversial waters of Non-Fungible Tokens.
NFTs are a way to certify that a digital asset, like an image, is unique. They mean you can make pictures collectable online as owners can prove they have the original rather than a copy.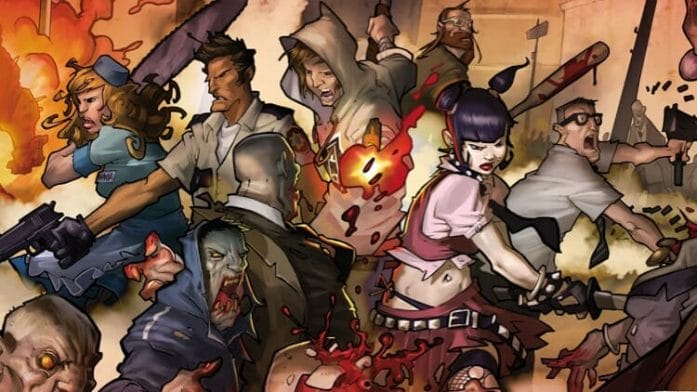 Controversy from NFTs have come from ownership, the value of digital things and whether or not the illustrators have been fairly compensated for this new source of funds.
While CMON is moving swiftly into NFTs, partnering with Monsoon Digital a new platform, they're not the first. Chaosium's already dabbled and the first wave of Call of Cthulhu assets sold out.
CMON knows how to raise money, though. The company has raised more than $72 million on Kickstarter, lead by Zombicide. It'll be CMON's Kickstarter backers that'll get the first refusal on Monsoon Digital managed tradable assets.
Chern Ann Ng, CEO of CMON, told the press;
The overall potential of NFTs adds a brand-new dimension to the hobby, game and collectible markets, one that we're extremely excited to explore with Monsoon Digital. The goal of Monsoon is to provide collectors, art fans, and gamers with a stable and secure online home where they can organize, display, buy, sell and trade their digitally owned blockchain. It's designed from the ground up to be tailor made for these particular fanbases, so that creators can design and launch products that are innovative and consumer-specific."
It's a waiting game for now, though. Monsoon Digital is expected to open in beta later this year. CMON's digital asset pack will be the Singaporean company's flagship product.
Geoff Skinner, CMON's SVP of Marketing & Entertainment, added,
While this is absolutely a breakout year for NFTs, we were determined to do something different and unique with the blockchain technology. As it is with our tabletop games, our focus is on the customer. The goals we set for this new collector experience are simple: it has to be easy to use and accessible, it has to offer a special, personalized experience, and most importantly, it has to be fun. To these ends, we're working with our top game designers, graphic designers and artists to create our first blockchain product on Monsoon's incredible platform."
Quick Links
Start up a conversation in the comments below.