In the card game Blossoms, two players try and outdo each other by creating gorgeous flower bouquets. The longer the flowers, the higher the final score.
Play begins with just two face-down cards for the reach player and flower pots cards in the centre of the table. You'll want space above those pots so that the growing flowers and reach upwards.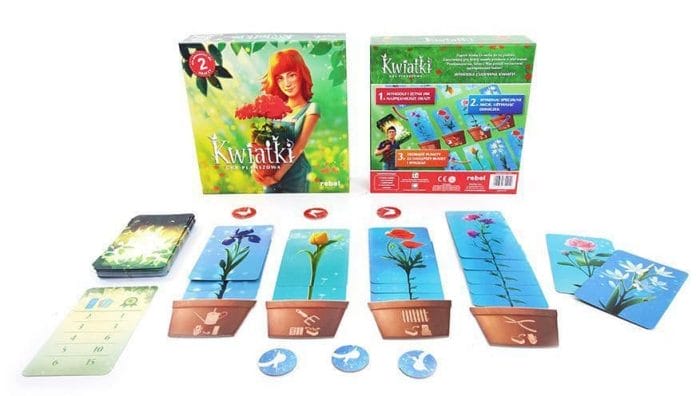 Geek Native has one copy of Blossoms to give away. I've bought it from BoardGameGuru who have been looking after the game all year.
To enter the competition, log into the widget below and complete the missions to earn points. Each point is a chance of being picked as the winner. However, I've only bought UK postage and packing, so you need a UK mail address to enter.
a Rafflecopter giveaway
UK only | T&Cs apply
Ends 4th Oct 2021
25 strange weather effects for your fantasy RPG
As a GM you might be populating a world full of magic, gods might battle in the skies and demons stalk the night. Despite all this magic, despite the strange elements and powers… the weather remains pretty much boring. In fact, it rarely rains and only when you remember! This post contains a bucket of […]
Comment and share your thoughts on this article in the section below.