🐙Sponsored Post paid for by Geek Native. We may earn a commission on sales.
Geek Native readers will know that the blog has a relationship with nerdy retailer Zavvi. They keep me up to date with geeky merch, and, generally, I like what they do.
The first thing to note is that it's their 12th birthday, and the accompanying sale is a great one.
Secondly, this official and limited-edition Collector's Replica set from Jurassic Park stands out to me.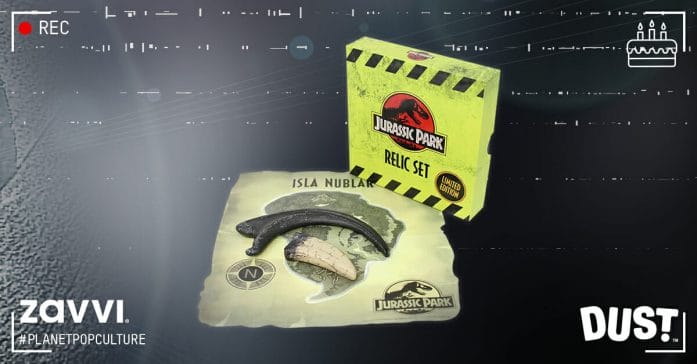 There will only be 1,000 made, and it's not uncommon for such limited deals to be pretty pricy, but this set retails for just £25.
There's a velociraptor claw, t-rex claw and a distressed map of the park.
These replicas are "take them down and let your friends touch" level of Collector's Edition, isn't it? It does not need to live in a glass display case or remain sealed inside the box if you decide to sell it in 10 years.
However, I hasten to add that you could do both those things, and Geek Native can't give merch value resell advice! In fact, Zavvi argue the set is perfect for display and call out the box for that purpose!
Jurassic Park hit cinemas back in 1993, which means people born on the big screen are now 28!
Quick Links
Roll for insight. What does your success tell you about this article?