Cubicle 7 has released the digital version of the Doctor Who RPG second edition.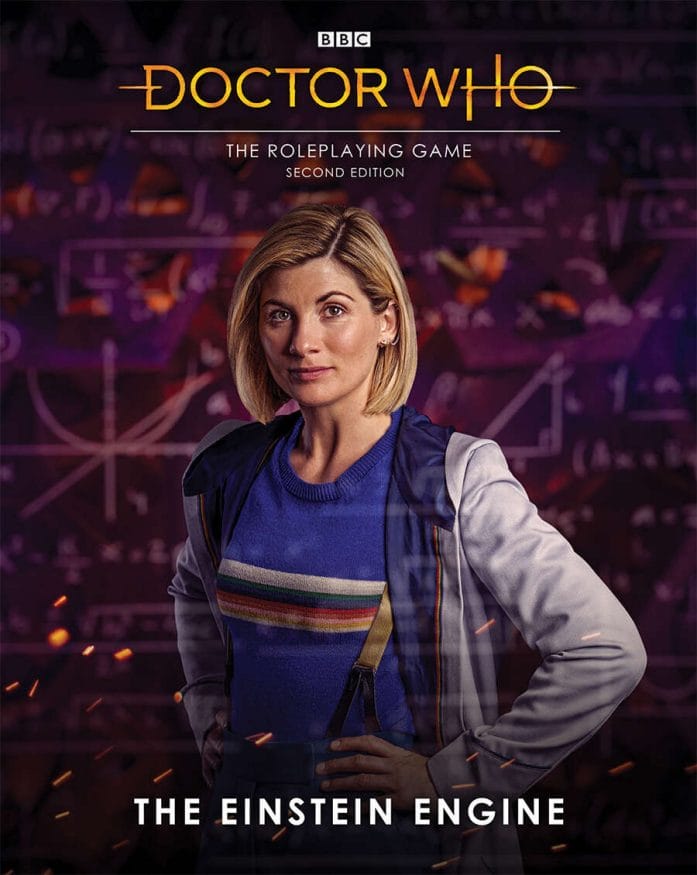 Despite an excellent looking TARDIS edition being promised, this PDF release, the first out of the publishing gates for the second edition, is already a best-seller at DriveThruRPG.
To support the RPG, Cubicle 7 has made a free 22-page adventure you can download for free. Doctor Who and the Einstein Engine is labelled the second edition but is compatible with the first edition of the game.
A simple trip to the Australian Outback in 1988 to take in the sights of a spectacular solar eclipse leads to a horrific discovery — the body of a cloned genius has been excavated from deep within an opal mine. Another, then another. Who is cloning the universally renowned scientist, and what fate is befalling all of these clones?

The race is on for a globe spanning adventure where the fate of our entire Universe is threatened by the mysterious and terrifying Geh-Koh-Rel.
Written by Graham Tugwell, the adventure is designed to get GMs started with the new edition.
Quick Links
Geek Native welcomes thoughtful comments from our favourite readers. Join in below.