Professional animator Norm Konyu has worked for Dreamworks, Cartoon Network, the BBC and was the senior animator on Hey Duggee!
When Norm got into comic books, penning The Junction, it made a splash. Now Titan Comics has picked the book up.
Last year, Pipedream Comics rated The Junction as the second-best indie comic of the year, and Broken Frontier put Konyu in the top 10 creators to watch in 2021. It looks like they were right, as Titan already has The Junction on pre-order and will publish it in 2022.
The story is about the return of a missing child. Lucas Jones. One day, Lucas turns up on his Uncle's doorstep after being gone for 12 years.
Good news, right? Well, Lucas is still only 11 years old. He doesn't seem to have aged a day. His father is still missing, and Lucas cannot remember what happened.
The story is told through the lens of Detective Sergeant David King and child psychologist Jean Symonds as they attempt to find out what happened to the now uncommunicative child.
There are some clues. When Lucas returned, he had a personal journal on him which talks of "The Junction" and four Polaroids. The story is told through that diary, through interviews, police and medical reports.
Norm told press;
I'm so excited that Titan Comics has given me the opportunity to share the world of The Junction, a project I began way back in 2012 with some notes scrawled on scrap paper. I had to rediscover my personal style to tell the tale, stitching together memories of growing up in small town Canada with dream imagery. It's been a challenging project, but a deeply personal one that I hope resonates with readers."
The Junction has certainly impressed some recognisable names. Jordan Roberts, writer of Big Hero 6, said;
Without hyperbole, Norm Konyu's The Junction is probably my favorite graphic novel. Gorgeous in every way, it is hallucinatory, moving, and always mesmerizing. A free fall through Grace, Sorrow and Remembrance, what a joy it is to see Mr. Konyu – and his hero, Lucas – pay Humans, Love and Life the aching, hysterical and heartfelt respect they deserve. Bravo"
The Junction Preview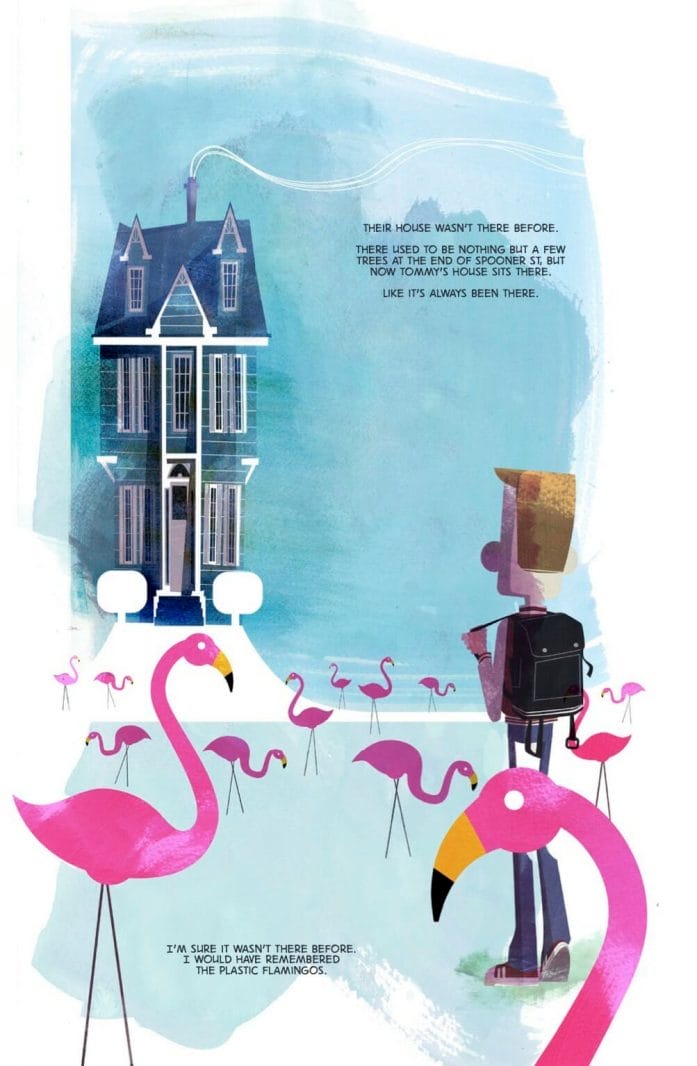 Pre-order links
Geek Native's policy is not to copy and paste entire press releases, though we do use quotes and comments from them. As often as possible, articles here contain analysis, observation and denote speculation. You can read the site's commitment to accuracy and disclosure here.