The Melsonian Arts Council will publish a fantasy for the "other world's favourite fantasy roleplaying game", and it will add 36 new student character backgrounds and 90 spells.
Brian Yaksha, who has worked on Soulbound's Champions of Order, Mork Borg's Putrescene Regnant and Brinkwood: Blood of Tyrants, is the author. The campaign funded quickly, as there are 22 days left on the clock and of the £4,000 asked for, there's nearly £22,000 raised in pledges already. You can see the latest total or join in from the project page.
You will need a copy of Troika! Numinous Edition to use Academies of the Arcane, and you'll need to do that separately as none of the pledge rewards includes the core rules.
The expansion adds those 36 new backgrounds, which doubles the number of backgrounds you have access to with just the core rules, 90 new spells, 20 tables for whisking up school uniforms, houses, teachers, events and classes.
The book looks great too, with 50 illustrations and The Melsonian Arts Council's usual binding standards on the physical book.
… this new book is a comprehensive toolkit—it will work as well with any game where you might need magical schools, students possessing horrifying cosmic powers, and manipulative and petty faculty members. Within you will find robust tools to create your own magical school: locations, classes, staff and student body, as well as new tables for calamity and magical overload. How you choose to use these items to define your game's tone and setting are entirely up to you—the book even includes advice for changing around the terminology, descriptions and structures to fit your preferred wizarding world!
Invoking a certain famous YA series about magically talented kids going to a grandiose school for wizards, the campaign does give backers the chance to pick up patches for different Houses.
It's a pledge of £12 to get the digital edition of Trokia's Academies of the Arcane, and that smyth-sewn hardback is added to the rewards if you pledge £28.
There are various £34 pledge tiers available as well. Each one offers the hardback and digital edition but also one of those House patches. This time around, you pick the House.
All the pledge tiers are expected to ship in July 2021.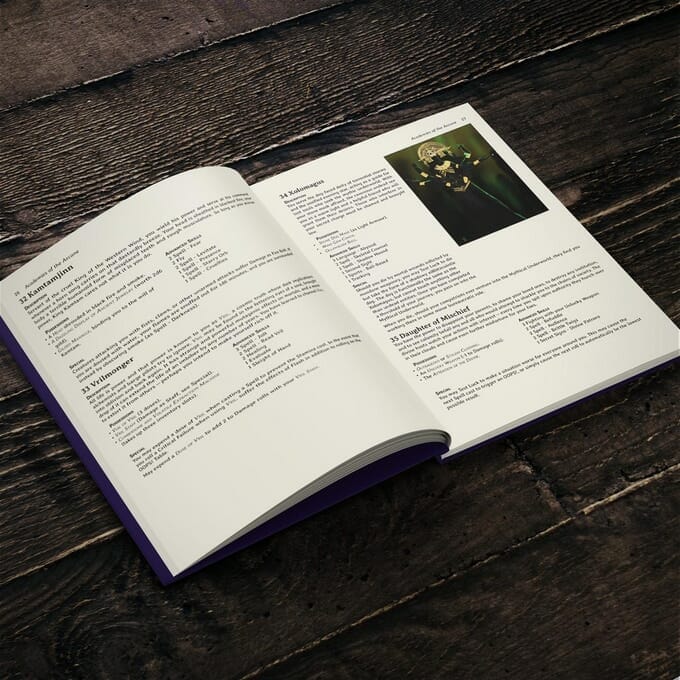 There are stretch goals that will add to the scope of the project. If enough supporters join in, then Academies of the Arcane will add more generators, including ones for spells and familiars, and ultimately a whole bestiary.
Take part in the Geek Native community by sharing a friendly comment below.