🐙Sponsored Post paid for by Geek Native. We may earn a commission on sales.
Stellaris is a computer game in which you journey across the stars and forge a galactic empire. It's made by Paradox, the company that bought White Wolf and now make the World of Darkness tabletop RPGs.
Stellaris, now five years old, is the focus of a Humble Bundle deal which offers up $137 worth of the game for a fraction of the cost.
Pay £0.70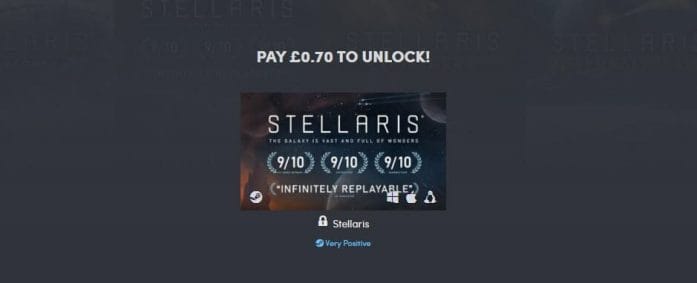 For less than a squid, the Bundle will deliver the main game.
Beat the Average
If you give Humble Bundle and its charity partner more than the average, you will also get three extra downloads.
Stellaris: Utopia
Stellaris: Plantoids Species Pack
Stellaris: Leviathans
Pay £10.60
The third and final tier offers four more DLCs for Stellaris.
Stellaris: Synthetic Dawn
Stellaris: Apocalypse
Stellaris: MegaCorp
Stellaris: Ancient Relics Story Pack
The "One Warm Coat" charity is Humble Bundle's partner this month and is an organisation that provides tools so that volunteers can arrange coat donation projects.
Quick Links
Leave a comment below and join the Geek Native community.