March 8th is International Women's Day and so let's look at the creative skills of illustrator Karen Hallion, as her "She Series" is a standout.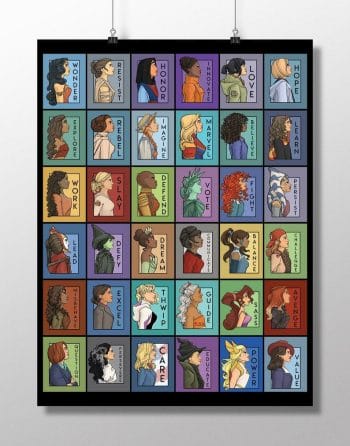 Graduating from Ringling School of Art and Design in 1997, Karen has worked with Marvel, Lucas, Disney and even Hank Green.
There are variant covers for Titan Comics and IDW drawn by Karen, and she was a featured artist in the 2015 ImagineFX The Art of Film – Star Wars.
You can check out Found A Way Out, a delightful web series, or join well over 1,000 patrons who enjoy several new illustrations a month.
On Etsy, you can buy this limited edition pop culture post.
Let's take a closer look at those panels. You can get each one separately.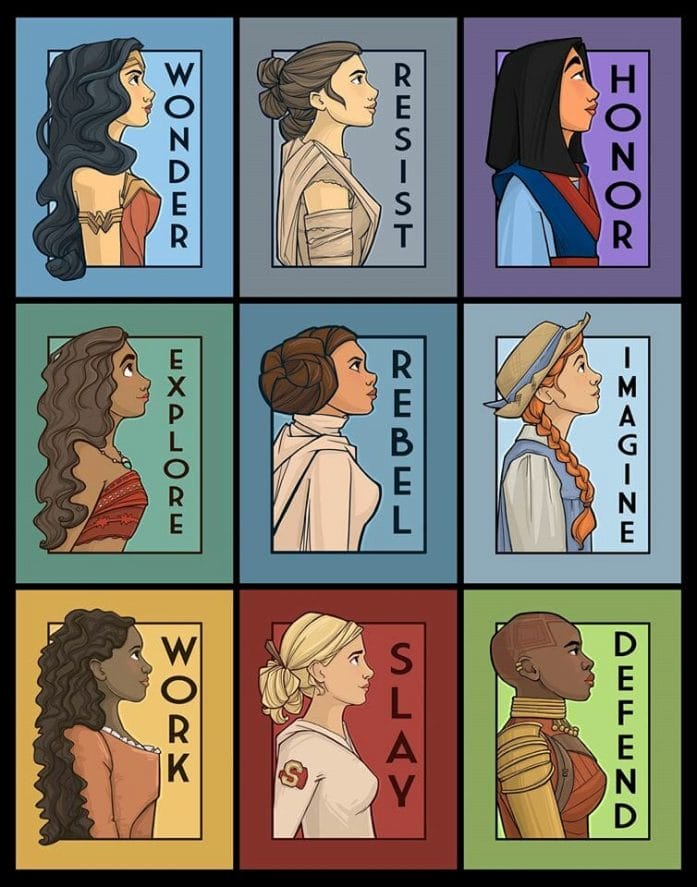 It's also worth checking out the Pandemic Heroes special edition poster as 50% of proceeds from sales go to charities that are helping with the crisis response.
If Etsy's not your thing, you can also get Karen's designs on t-shirts, hoodies, masks, notebooks, mugs and wall art on TeePublic.
Quick Links
Take part in the Geek Native community by leaving a comment below.