At the Gen Con spring showcase, Paizo gave the adventure Sundered Wave its debut.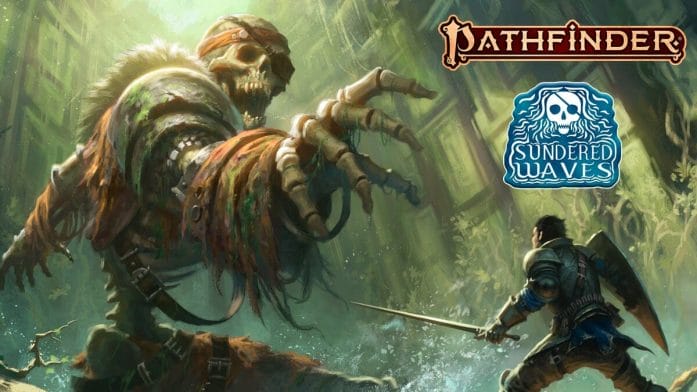 The scenario is part of a new range of digital products from the Pathfinder publisher and is designed by their Director of Game Design, Jason Bulmahn. In Sundered Waves, characters must make it through a pirate's puzzle-laced dungeon.
One-Shots will become a series of downloadable adventures designed to be run in a single-session in about 3 to 4 hours. Each One-Shot comes with pre-generated characters, so you can leap straight into the action. Paizo says;
These aren't just character sheets, though, they're beautifully illustrated and fully-developed characters with backstories related to the adventure that make for great cooperative storytelling around your gaming table.
Two more One-Shots will be released at PaizoOne 2021, and one of them will be for Starfinder, the company's sci-fi game.
The One-Shots will be sanctioned by Paizo's Organized Play; the documents to do so are already available (PDF link) but will not be offered in print or as a subscription.
Quick Links
Take part in the community by leaving a thoughtful comment below.