I had the opportunity to watch the 1990 Venus War feature-length anime on a cinema screen. It's a 30-year old film but holds up pretty well. Governments using too much military power? Viewing the world through the lens of the media? Yeah, seems relevant.
Sentai Filmworks will release a dubbed version in the US, Canada and Mexico.
The anime has been out before, Discotek Media released it on DVD in 2012 and then again on Blu-Ray in 2015.
Here's how Sentai describe it;
When war breaks out between the Venusian nations of Ishtar and Aphrodia, hotheaded motorcyclist Hiro Seno and bubbly reporter Susan Sommers find themselves caught in the crossfire and trapped behind enemy lines. As Susan desperately broadcasts the realities of war to the masses, Hiro must put aside his aversion to warfare and fight not only for his life, but for the life of every last citizen of Venus.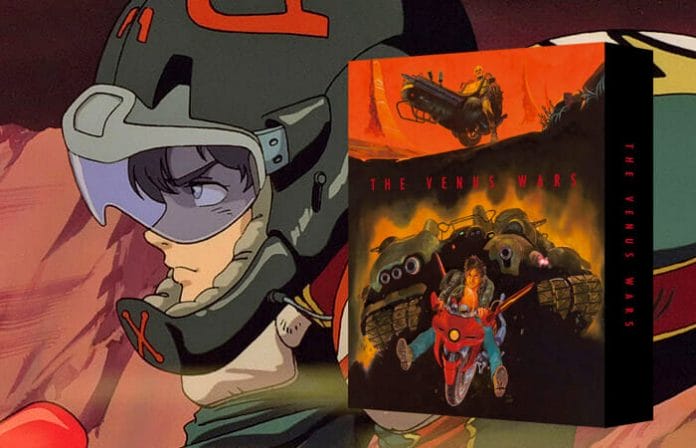 Via Anime News Network.
Geek Native readers may have been able to expand on this post. Scroll down to the comments below to discover what the community has been able to add.