What on Earth do you do if your job is to persuade homeowners that they really should buy a new set of doors and then the lockdown prevents all non-essential work?
Well, that's exactly the challenge Express Doors have, and their solution seems to be to blend doors into one of the thriving areas of the lockdown era; playing computer games. The result is COVIDeo games.
Personal Space Invaders
Originally; Space Invaders, Taito, First Released in 1978.
You know, when someone decides that it's totally worth squeezing past you in the supermarket just so they can get the second last tin of beans. Not you.
(Toilet) Paperboy
Originally; Paperboy, Atari, First Released in 1985.
In years gone by, news came on paper and to make sure you had a fresh update in the morning, someone's first job was to cycle to your front door and deliver it. It inspired a game. In the lockdown era; we had more important uses for a fresh supply of paper.
ZooM
Originally; Doom, ZeniMax Media, First Released 1993.
2D horrors filling your screen… we've all been there.
Cooking (teaching, working, and cleaning) Mama
Originally; Cooking Mama, Taito, First Released in 2006.
As Express doors suggest; "Gin Mama?" Take the bottle.
President Evil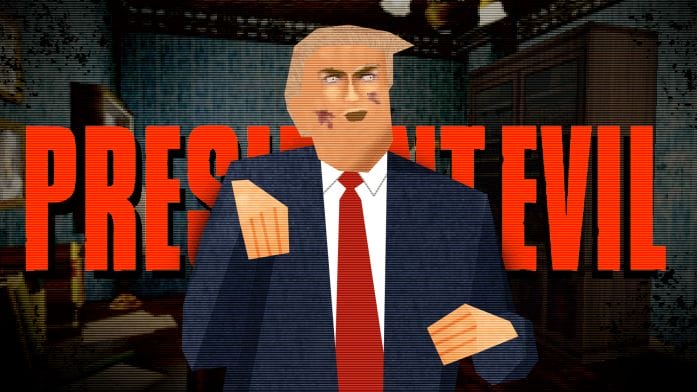 Originally; Resident Evil, Capcom, First Released in 1996.
Mindless zombies out for blood. Yuck.
Testris
Originally; Tetris, Nintendo, First Released in 1984.
Travel 200 miles to find your nearest testing centre only for the result to take longer than the quarantine time. Sound likes fun.
Pa(ni)c-Man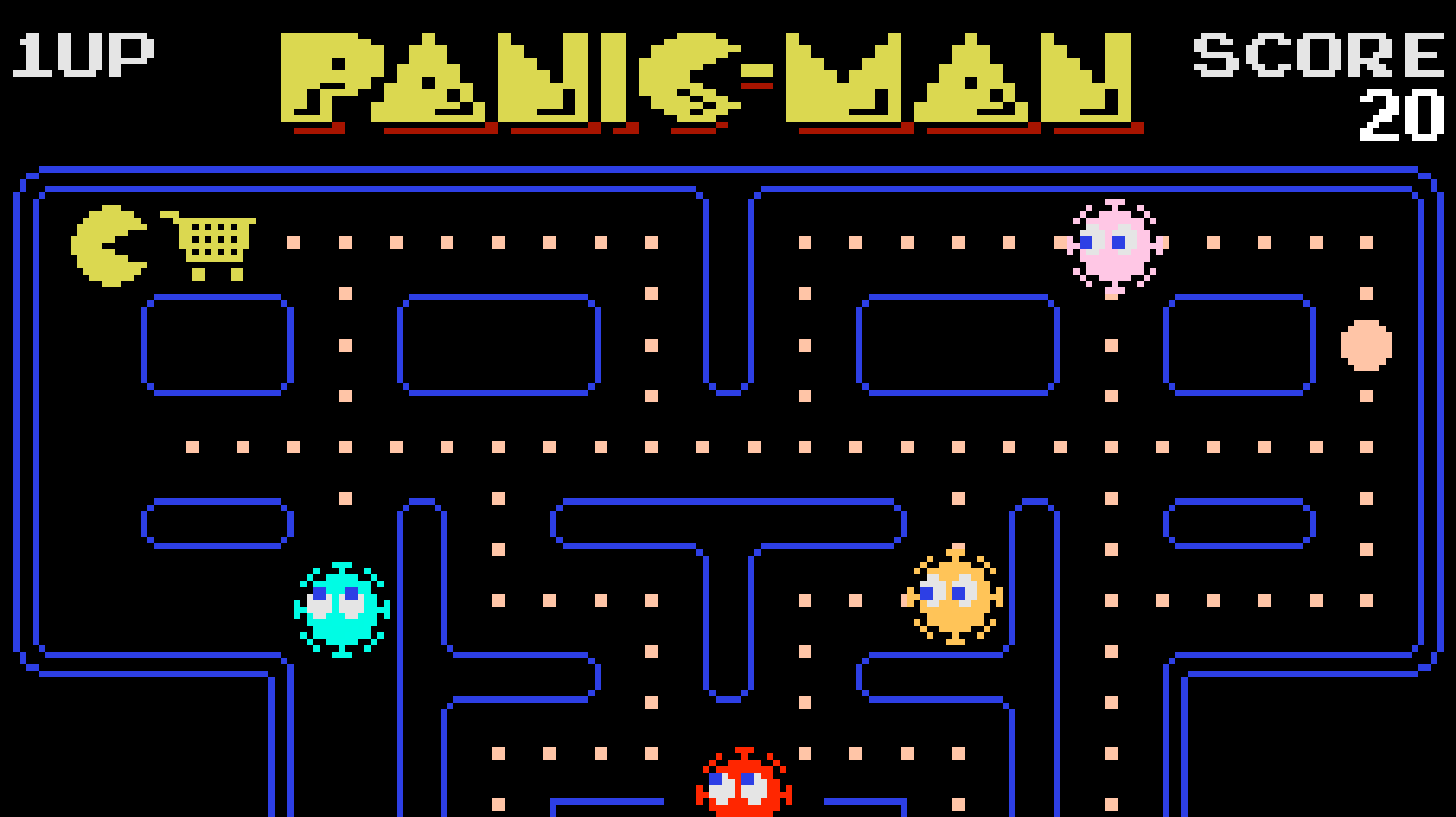 Originally; Pac-Man, Namco, First Released in 1980.
The original Pac-man would, at least, let you see in the incoming ghosts. In Pa(ni)c-Man the floating horrors are microscopically invisible.
Microsoft Life Simulator
Originally; Microsoft Flight Simulator, Microsoft, First Released in 1982.
Much easier than Life, with more precise rules, somewhat logical responses and defined goals.
Got something to say about this article? Let us know in the comments below.