My cooking skills have gone from zero to level one noob during the lockdown. I'm healthier for it.
However, I've never had to cook with Death before.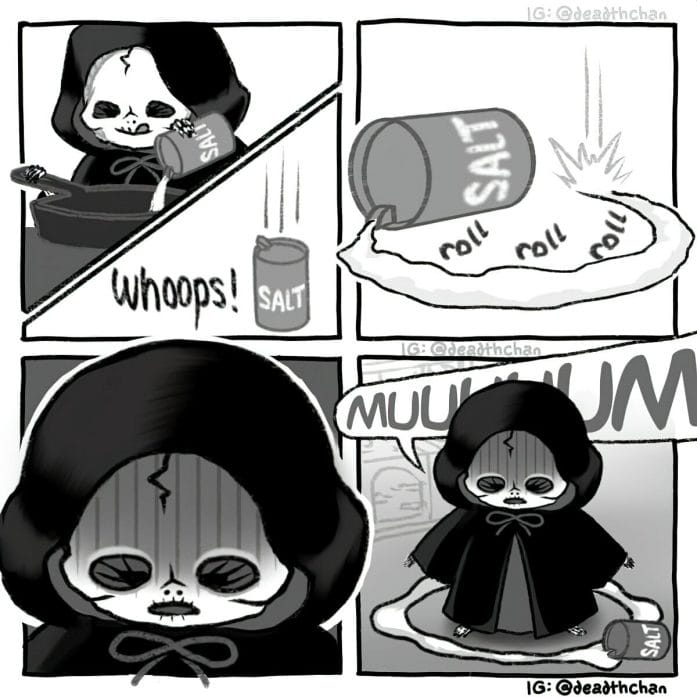 This comic is one of over a dozen from @DeathChan on Instagram.
DeathChan gives us a glimpse into the "life" of a lil trainee grim reaper, and as we can see; it's not always straight forward.
Other DeathChan strips
What are your thoughts? Strike up a discussion and leave a comment below.