In this episode of Irregular Reconnaissance, we catch up with Crunchyroll's Onyx Equinox, taking a look at the second episode to see whether it's possible to judge the show yet.
Mini-reviews for anime is the name of the game here, whether we're tracking along with an episodic release or writing up a whole series in one shot, the idea is to be brief and spoiler-free.
It's not just Onyx Equinox that gets a mention, for the other shows in this week's write-up we pop over to Netflix to investigate some classics like No Game/No Life (is it better than the film?) and Hero Mask as well as newer titles like Samurai 7.
Most troubling of all is The Idhun Chronicles. Just what's the plan behind such a short series?
As usual, your own spoiler-free mini-reviews make all the difference, so you've any anime tips to share please leave them in the comments below.
Onyx Equinox
Episodes 1 to 2
You can find a full-length review of Onyx Equinox episode 1 as a standalone piece, but it's time to bring this "gods and Aztecs" anime into the purview of Irregular Reconnaissance. The challenge with this show is to predict whether it'll change in tone from the fairly brutal first episode.
The second episode is similar. It's a depression sandwich with a chunky action centre. We pick up with Yaotl, the magic giant panther and loyal champion of a god, as he's assigned the thankless task of chaperoning Izel.
There's much moping at the start when Izel won't accept what's happened to his family, then much wailing at the end when his hand is forced and has to join up with Yaotl. The best bit, by far, is the fight against the gate guardian which he stumbles into and picks up K'i'k the magic dagger.
I'm still struggling a bit with the English voices, especially a woman's voice for Izel. It's not Olivia Brown's fault, it's just an adaption I'll need to make.
So far, so steady, Onyx Equinox gets an average rating, but it feels like the show will either step up for better or step down for worse, we just need a few more episodes to find out where it's going.
Status: Average
Where: Crunchyroll
Samurai 7
Episode 1 to 5
The background art and passing characters in Samurai 7 are great. It's the main characters that have a lot to live up to.
The premise seems to be this; it's a steampunk future with great luxury for the few wealthy elite merchants and poverty for everyone else. The farmers, in particular, have it bad as they are terrorised by bandits in mechs. Or, perhaps, the bandits have become mechs.
So, to fight back, one village decides to send some representatives to the big city, hire some samurai and use them to defeat the bandits.
I'm five episodes in and largely enjoying it, but the rate at which they're hiring samurai is painstakingly slow. I hope the first season isn't entirely consumed by the story of how the squad assembles.
Status: Good
Where: Netflix
No Game/No Life
Episode 1 to 10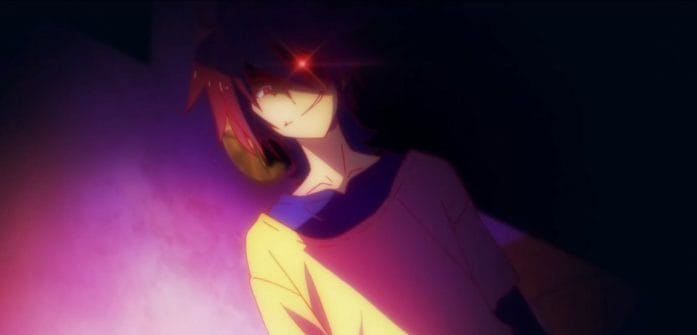 I had been ignoring Netflix's automated suggestions that I watch No Game/No Life as I found the movie to be more confusing than remarkable.
The series is much better.
There are two siblings; a genius brother and even smarter little sister, who hide inside and win all the computer games. The pair attract the attention of a god from a fantasy world in which direct combat is prohibited by divine magic and people, even nations, compete via games and challenges instead.
So, installed in the new fantasy world the pair set about making themselves rulers of what's left of the human empire and then turn their attention to conquering the other races. It is, after all, only a game to them.
It's a surprisingly entertaining show tainted by weird fan service.
Status: Good, but with weirdness
Where: Netflix
Hero Mask
Part 2, Episodes 16 to 24
The second series of Hero Mask feels punchier than the first while managing to keep its bleak and realistic portrayal of London cops up against villains with super technology.
If you enjoyed the first season, then you'll likely enjoy part two. The mythos of the world is explored a little bit more, some characters previously only seen in photographs and talked about are brought into the fray.
However, if Hero Mask simply didn't wow you then I don't think the improved tempo in this season will be enough. It's essentially the same formula.
James Blood has to keep a scientists daughter safe, and she's uniquely connected to the Masks technology. The ending is entirely predictable, but it's how they get there that matters.
Status: Average
Where: Netflix
The Idhun Chronicles
Episode 1 to 5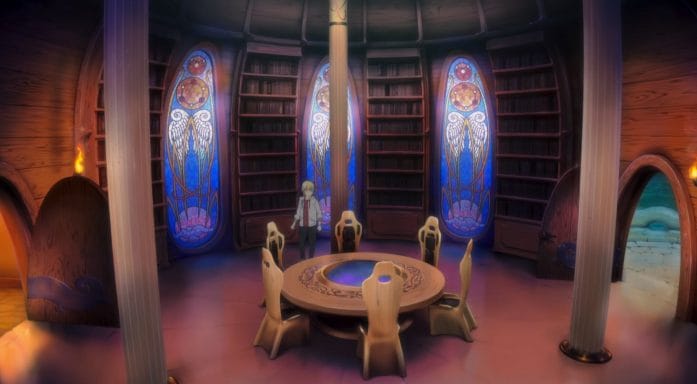 I can't fathom why they're trying to tell The Idhun Chronicles as a 15-rated anime.
It's the story of a young guy who discovers he has a connection to dragons and a fantasy realm at war. He just needs to train, learn to be patient and not get killed by another young guy from the same fantasy world.
There's a girl too, but she's connected to unicorns, rather than dragons. As a result, she's more of a healer, but, thankfully, she isn't entirely a milksop and has some ass-kicking skills of her own.
It really feels more like a series that could have been a kids cartoon and might have been better for it, rather than trying to aim for a more mature anime.
Also, weirdly, it's over and gets nowhere after only 5 episodes. The most extended pilot ever? A feature-length film to introduce the series that was broken up into 5 parts? Who knows.
Status: Below average
Where: Netflix
Let us know which anime you've been watching recently and share your thoughts on what's to catch and what's to avoid.