Are you worried about how the lockdown and restrictions in your local area might have affected the education of your children, or might in the future?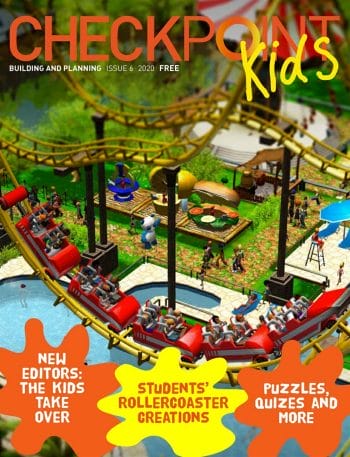 That was the concern multi-award-winning journalist and father of two, Tamer Asfahani, had. Thankfully, rather than seeing games as a problem, Tamer used games as part of the solution.
Checkpoint Kids is a free interactive magazine that uses popular games to be a home-learning kit in disguise. It uses games as a focal point and to hold attention.
The magazine is supported by the National Literacy Trust.
Tamer Asfahani told press;
We're really excited to have the National Literacy Trust recognise the value of Checkpoint Kids. As parents we're told to keep our children away from screens but at Checkpoint Kids we believe that computer gaming is a voyage of self-discovery. Players test themselves, challenge themselves and discover their limitations. Games, like good literature, allow the player to engage with other worlds, other ways of being, other philosophies: they engender understanding and empathy.
Games teach history, geography, maths, physics, sports, religion – the list is endless. But the virtual world through which learning can happen is both visually stunning and sonically enthralling."
The British magazine is tied to the English natural curriculum in such a way that it tries to highlight opportunities within a specific game to help kids master the skills they need to show. It's also a chance to play.
While Checkpoint Kids has been designed so that families can enjoy it, the interactive kit has been suggested as a tool for professional educators. Dan Wiltshire, Deputy Head and Head of Literacy at Brickhill Primary School supports the magazine, saying;
Checkpoint Kids offers such an exciting opportunity not only for children to engage with technology and gaming but also providing them with a platform to write and share their own content."
Checkpoint Kids is availabe from PocketMags.com or Google Play, for free.
Thoughts? Can you contribute to this article? Share your insight in the comments below.