In a fantasy world, a hero, a demon lord and their armies clash in a war without end. Their competing magic crosses into another realm and explodes in a schoolroom, killing the students inside.
Those students then reincarnate into the fantasy world. Our protagonist, the lowest-ranked student in the class, reincarnates as a one-metre long monster spider.
Production of the anime was hit by the pandemic, and so the launch has been delayed. Now we have a date; So I'm a Spider, So What? will air on January 8th in Japan.
Crunchyroll will stream the anime at the same time for audiences outside Japan.
The anime is an adaptation of writer Okina Baba and illustrator Tsukasa Kiryu's light novels, and Baba is involved with the script. Shin Itagaki (Berserk) is the director.
The written series is 5 years old, sold over 1.2 million copies and ranked in the top 5 "best light novels" charts several years in a row. You can get the manga at Comixology.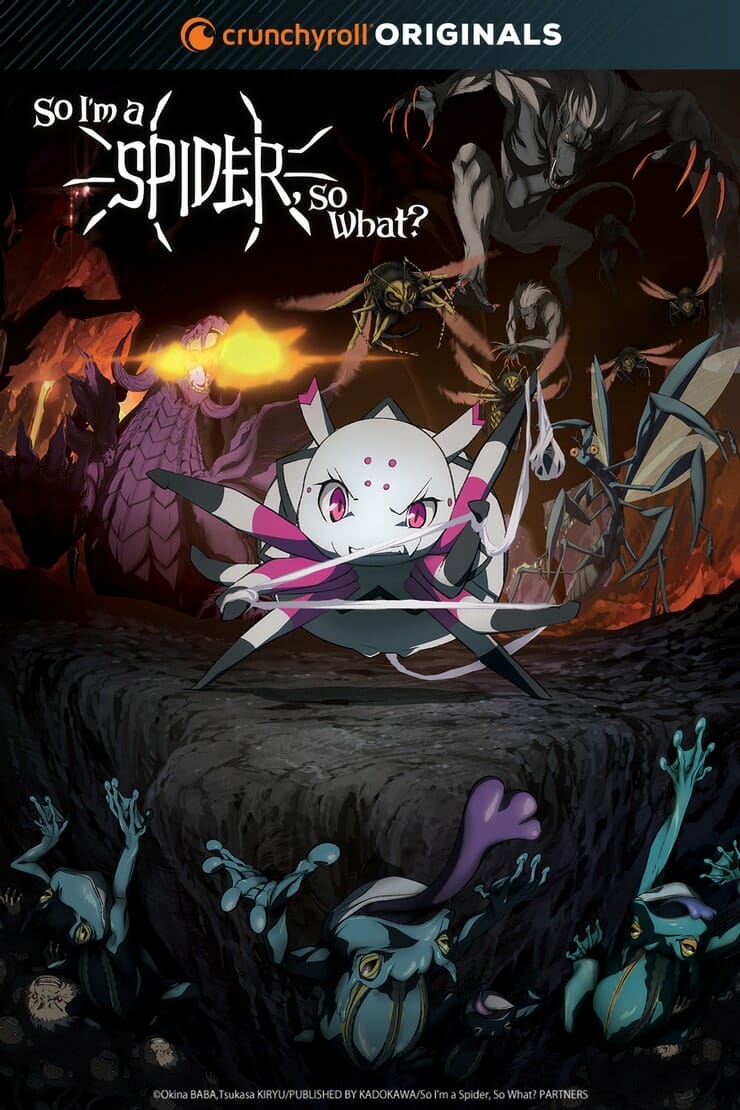 Via Anime News Network.
Use the comment box below to leave a helpful comment, earn some thumbs up and maybe unlock a new chat badge.