R. Talsorian Games have updated their errata page to include an errata for Cyberpunk Red.
If you've bought a digital copy and have version 1.22 then you're up to date. The first print run, however, has some typos to fix, and also EMP values for Cyberware and an updated table for Autofire DVs based on Range.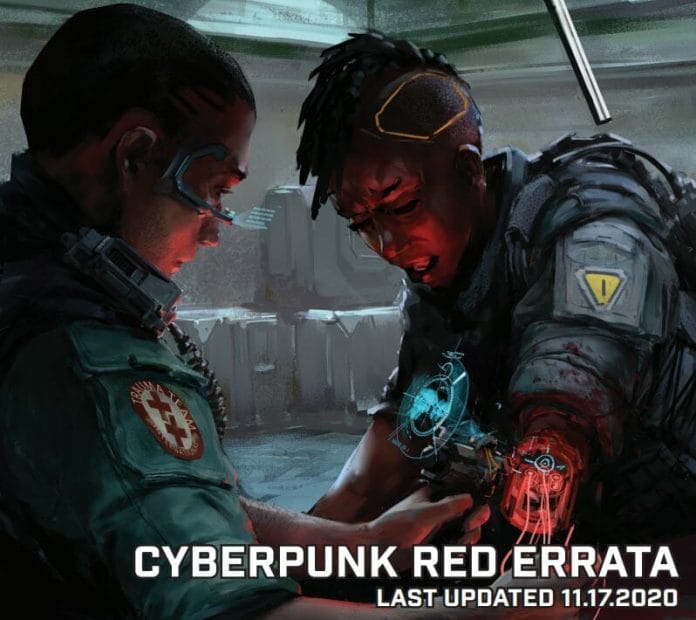 The two-page PDF can be downloaded directly from R. Talsorian servers.
The correct EMP loss for Cyberware packages should be:
Rockerboy: -1 EMP
Solo: -2 EMP
Netrunner: -2 EMP
Tech: -2 EMP
Medtech: -2 EMP
Media: -2 EMP
Lawman: -2 EMP
Exec: -2 EMP
Fixer: -2 EMP
Nomad: -2 EMP
Autofire DVs Based on Range
The errata also encourages Cyberpunk Red groups to use RTG's download page for an updated character sheet.
Join (or start) the healthy debate. Share your observations below.