Pazio will release a new Pathfinder Beginner Box this month.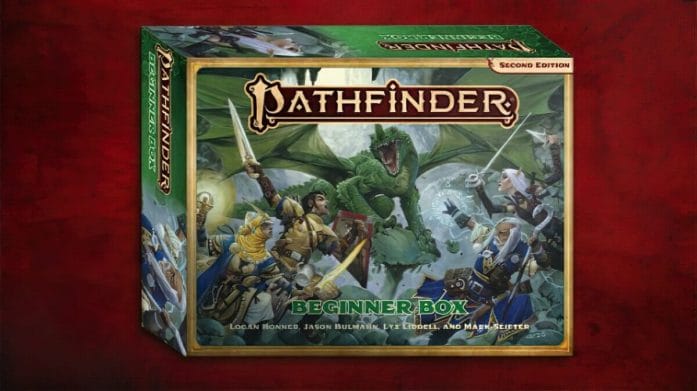 The box is intended to help bring new players to Pathfinder 2nd edition. It contains a 72-page softcover Heroes' Handbook, and 88-page Game Master's Handbook and accessories such as dice, character sheets, pre-made characters, two-sided flip-mat and 100 cardboard models.
Today, Amazon US places the Beginner Box as the #1 board game new release.
The character sheets in the Pathfinder Beginner Box are also available as a free PDF download from Paizo (PDF link).
The scenario Troubles in Otari will expand the Beginners Box in December, designed to help players step up from the slimline ruleset to the full Pathfinder experience.
Got any exciting geeky news or useful RPG tools? Get in touch through the contact form.