Andre Muller is a talented illustrator you can follow on Instagram at @AndreMuller.art.
With a degree in Graphic Arts from UTFPR, Muller has been working as a professional illustrator for over a decade on publishing, fashion and in advertising. The goal? To make the world a more fun place.
Dice and games often feature in Andre's work, but this alternative world encounters with dice playing a D&D and rolling humans is a favourite.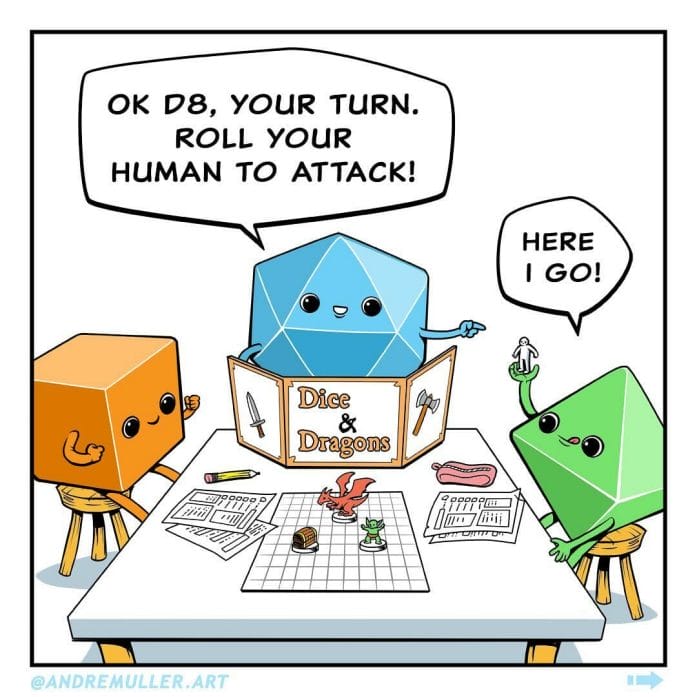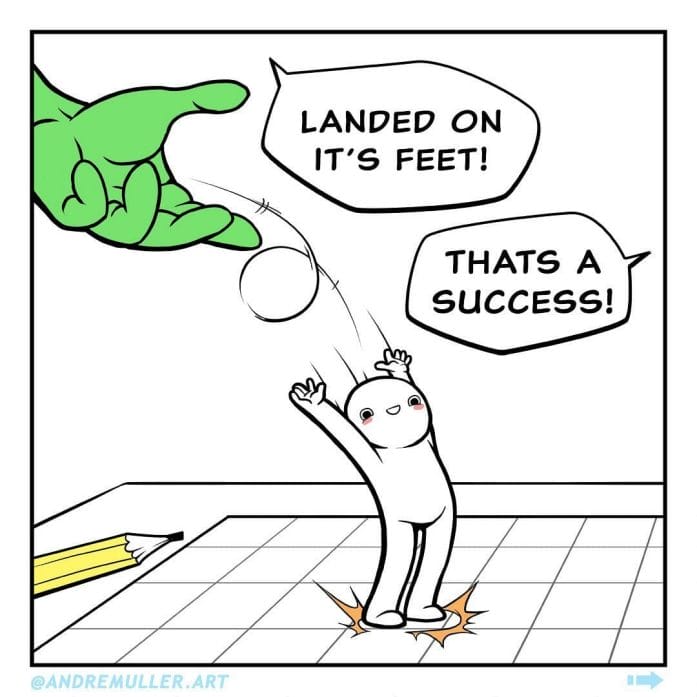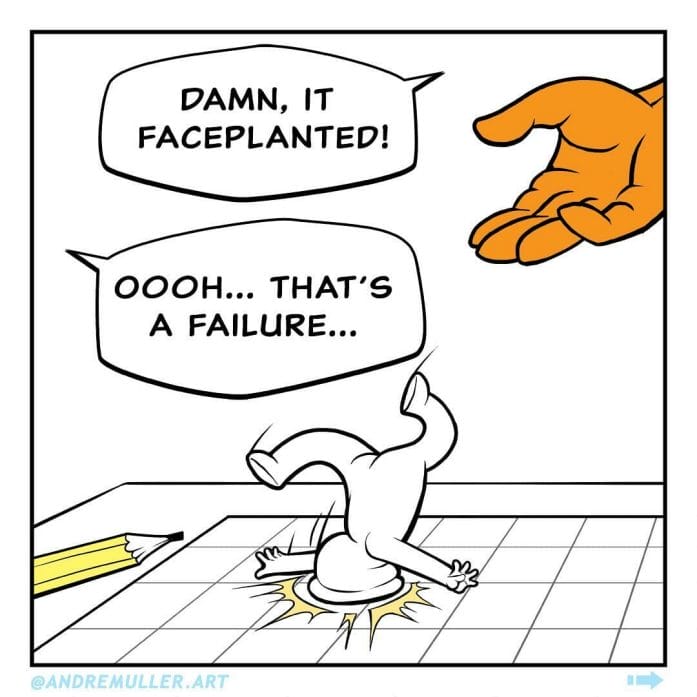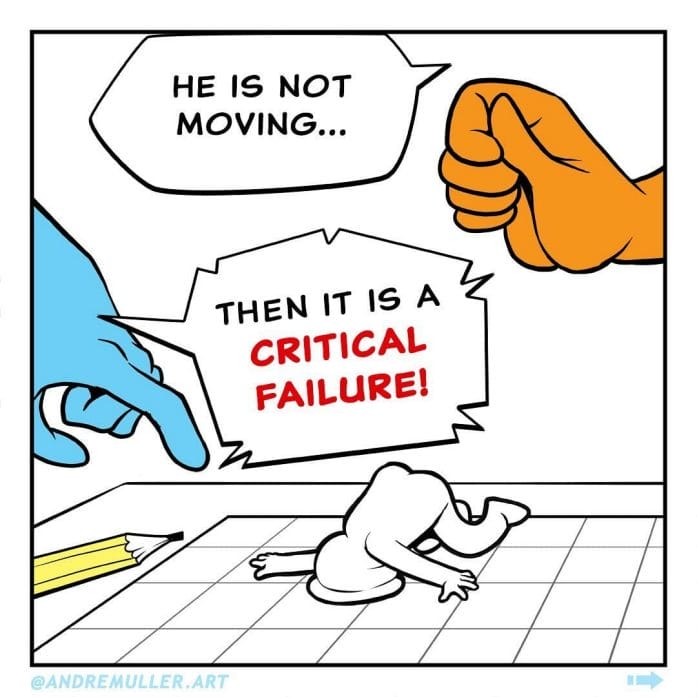 Like what you see? Andre also has a RedBubble store where you can get some of his designs on merch.
You could pick up these dice sticker packs to decorate any wrapping of gifts you might be doing at the end of the year. Alternatively, they might just be stickers to help a gaming journal come to life.
You might also secretly be a cat-driven cyborg!
Hit us up with some intelligent observations in the comment box below.