Scott Weaver is one talented chap. What would yo do with over a million toothpicks? He built a re-creation of San Francisco with them.
Not only that – but he uses smiley face ping-pongs to illustrate the entry points into the might construction. The way they whirl around the city is awesome. I have a ping-pong smiley face like those; do I need to build it a toothpick city to live in?
Okay – the less said about the hat; the better, but the rest is impressive.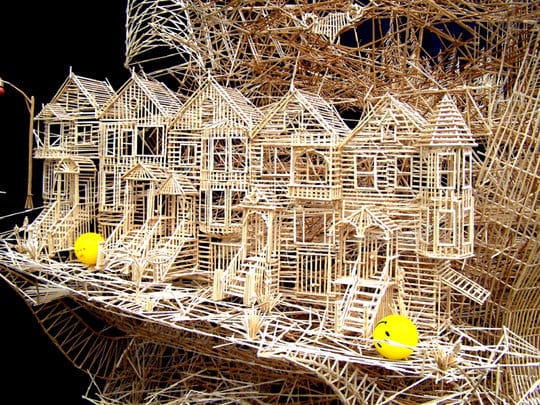 (via Apartment Therapy).