🐙Sponsored Post paid for by Geek Native. We may earn a commission on sales.
How geeky is your car?
Etsy boutique Astral Turf Design makes things with lasers, and that's a good start. The most recent dose of best-sellers are metal license plate frames to level up your car.
There's this Fallout Vault-Dweller, Cowboy Bepop's See you space cowboy and even a Firefly You can't take the sky from me. I happen to like this D&D themed one most of all. I'm all for being mean to evil undead masterminds.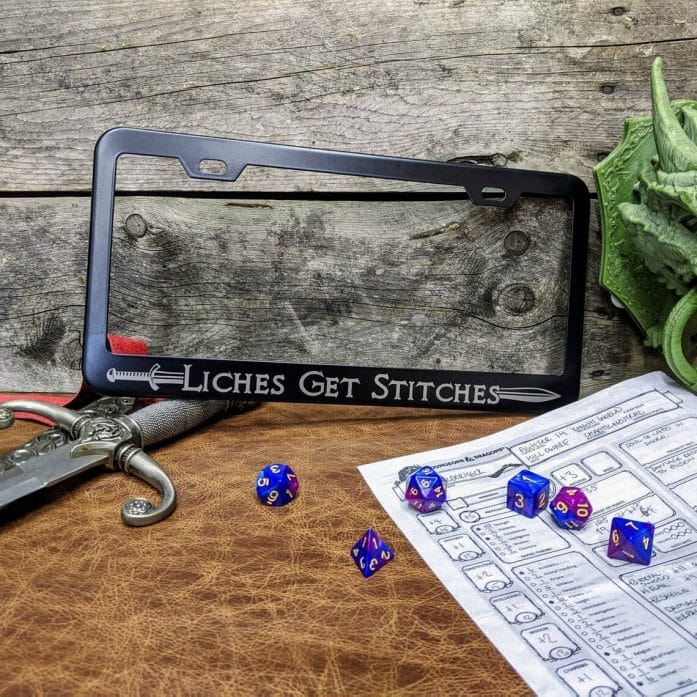 Liches get stitches costs $14.50, that's the good news, however the store is selling out. Etsy reports there re only two left.
The metal frame has a thick black coating which the laser carves off. It's not a vinyl which would surely crack in time.
The frame fits the standard US license plate, and that makes sense because here in Scotland, I think we all drive around with naked license plates.
Let us know what you think in the comment section below.